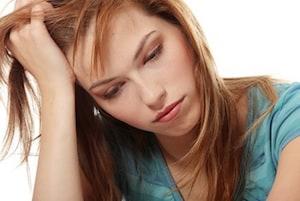 Gentamicin is a powerful antibiotic used to treat severe bacterial infections affecting the bones, skin, joints, urinary tract, lungs, and stomach, and is administered either intravenously or by injection. Unfortunately, numerous medical studies strongly suggest that it can also increase a person's risk for developing inner ear and kidney damage when administered at dangerously high levels or for prolonged periods of time.
Gentamicin poisoning has always been a constant medical risk suffered by those undergoing treatment with this medication. However, better awareness and the development of newer, safer antibiotics have led to the growing number of gentamicin lawsuits being filed by those who have suffered from Gentamicin poisoning.
Gentamicin Generally
Gentamicin is an antibiotic that was first introduced more than four decades ago. During that time it was the most effective antibiotic used for treating serious infections. Along with its known medical benefits doctors were also quick to notice its potential side effects. Even with these risks, physicians continued to prescribe the medication because at that time it remained the best course of treatment for certain types of infections.
Advancements in medical science have since introduced newer and safer antibiotics. There remain few instances today where Gentamicin is the first drug of choice for some infections but treatment with the newer antibiotics could also present to be a viable alternative.
Symptoms of Gentamicin Poisoning
The first signs of gentamicin poisoning are ringing or hissing sounds in the ear. People suffering from gentamicin poisoning may also experience bouncing vision or have difficulty keeping their balance. This is why patients receiving gentamicin treatments are advised to report to their doctors any symptoms related to problems with balance or dizziness.
Long term exposure to dangerously high levels of Gentamicin leads to irreparable ear damage. Therefore identifying the early symptoms of gentamicin poisoning is not only important in treating it but in making sure that patients have the best chance of lessening the severity of the damage. Some cases of Gentamicin poisoning don't reveal themselves as such because of the long period of time before cases of gentamicin poisoning are reported.
Gentamicin is administered intravenously or by injection. Compared to other routes of drug administration, these are the fastest delivery methods to spread the medication throughout the body. This is because the drug is introduced directly into the bloodstream making it readily available for use. Due to the nature of administration, the risk of developing side effects is highly likely when a patient is exposed to the drug for long periods of time.
Serious Side effects
Patients taking gentamicin should immediately stop taking the medication when they experience these serious side effects and seek emergency medical attention. Anaphylactic shock or other life threatening allergic reactions to the drug are the most dangerous side effect of gentamicin treatment. Signs include swelling of the face or tongue, rashes and shortness of breath.
Dizziness, loss of balance and loss of consciousness may also be felt a few minutes after taking the medication. Other symptoms include numbness, seizures and severe diarrhea. Symptoms that indicate gentamicin poisoning include vomiting, increased thirst and decreased appetite.
Ototoxicity
There is a also an inner ear concern. When gentamicin first came to be in the 60s, medical journals immediately began publishing reserach that showed that gentamicin patients sometimes developed substantial bilateral vestibular loss in the inner ear.
Gentamicin Lawsuits: Medical Negligence and Malpractice
Gentamicin is an FDA approved drug. Again, it is a good drug. It fight many infections in a way that other antibiotics cannot. It is also very cheap which is not an unimportant consideration in 2014. However, gentamicin lawsuits may be filed against medical professionals who administer gentamicin negligently. Cases of medical negligence include those individuals or institutions that prescribe gentamicin for long periods of time, give gentamicin at dangerously high levels and fail to monitor patient gentamicin blood levels. Administering gentamicin when alternative antibiotics are available also constitutes a case of medical negligence.
Numerous factors determine the legal culpability of a physician or medical professional in the administration of gentamicin. It is important to remember that gentamicin poisoning is a constant danger with this medication. Those wishing to file a gentamicin lawsuit against those supervising their medical care should also understand that it is possible to suffer poisoning without the medical provider being negligent.
Gentamicin lawsuits may be brought upon medical providers who are proven to be negligent. Although not all cases of gentamicin poisoning are due to negligence the likelihood of a gentamicin lawsuit prospering also depends on other factors. One of the key factors in filing a gentamicin lawsuit is the timely filing of the case. Many potential lawsuits in medical malpractice cases are brought to our lawyers after the statute of limitations have passed.
When Is It Medical Malpractice Lawsuits Against a Doctor Prescribing Gentamicin?
First, it bears underscoring that not every Gentamicin posioning case is the result of medical malpractice. But most malpractice claims involving Gentamicin involve the failure to monitor gentamicin blood levels or kidney function. It is not difficult to do and the vast majoirty of doctors get it right. But when doctors drop the ball on this, real harm sometimes results.
How do these lawsuits most commonly present? Often the report dizzy, nausea, or difficulty walking and the patients gets ignored. How does this happen? Too many doctors, nurses and pharmacists just do not read the package inserts that would notify them of the risk and symptoms that give rise to concern.
Gentamicin Poisoning and Maryland Law
Patients who experience serious side effects as a result of gentamicin may be entitled to seek damages against their doctors if there was negligence in prescribing Gentamicin. If you or someone you love has a potential Gentamicin lawsuit, call 800-553-8082 or get a free on-line consultation.