For over 19 years, our law firm has handled personal injury car accident, premises liability claims, and lawsuits against The Hartford.
Our car accident lawyers are based in Maryland. But we handle serious injury and wrongful death lawsuits with co-counsel throughout the United State against The Hartford. If you have a serious injury or death claim against the Hartford and want the highest settlement compensation payout, get a free consultation online.
Our accident lawyers know this insurance company and how to maximize settlement amounts and jury payouts against Hardford's insureds. This article gives you some insight as to how The Hartford works and how to put yourself in the best position to get the most money possible, in a settlement or jury compensation payout with this insurer.
Hartford Insurance Personal Injury Claims
The Hartford offers just about all types of insurance; including auto, homeowners, life, and disability. They also have a sizable business insurance operation; offering commercial auto policies, property insurance, and workers' compensation insurance.
The Hartford Insurance was founded in Connecticut in 1810. Although the insurance company has been around for many years, our car accident lawyers don't see many non-business automobile insurance policies here in Maryland. Roughly, in Maryland, it has about 0.33% of the market share. It is only marginally larger nationwide, with only .92% of the auto insurance market share (compared to 12 for Allstate, 24% for GEICO, and 18% for State Farm).
The Hartford writes private automobile insurance policies in 41 states including Maryland and neighboring jurisdictions of the District of Columbia, Virginia, and Pennsylvania.
How Do I Make a Claim with Hartford Insurance?
You can report a car accident claim The Hartford at 800-243-5860. You can also fill out a claim report with them online. You can also report a simple car accident claim online. But that should not be the first call you make if you have a serious injury or wrongful death claim. Call a personal injury lawyer and get a free consultation with a personal injury lawyer. You can talk to our attorneys 24/7 at 800-553-8082.
How Does The Hartford Calculate the Settlement Value of Motor Vehicle Accident Claim?
The Hartford uses a computer program called Colossus to determine the settlement value of your personal injury claim. Information from your medical records is plugged into the computer along with other variables. The program spits out a range of settlement amounts. Make no mistake. This computer program is calibrated to give below-market offers in personal injury cases. Our lawyers suspect that Hartford calibrates Colossus more fairly than many other insurance companies. But the result is still typically unfair to victims.
Is The Hartford Eager to Litigate and Take to Trial Personal Injury Cases?
Not many lawsuits against The Hartford that are filed in Maryland go to trial. This insurer wants to settle cases before they get to a jury. It will often make you fight hard throughout the litigation process but will typically increase their offer substantially before trial to avoid taking a jury verdict.
Who Defends The Hartford's in Maryland and Washington, D.C. in Personal Injury Lawsuits?
The Hartford has in-house lawyers who work for the insurance company. In Maryland, as we mentioned above, the office is the Law Offices of Pamela Randi Johnson. In more serious cases where there is a risk of a verdict over the insured's policy limits, Hartford will hire outside lawyers to handle the claim.
Settlement of the Hartford Insurance Accident Claims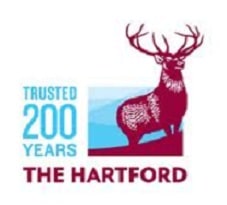 Because The Hartford has such a small market share, it's difficult to know whether our experiences are representative. However, speaking with other lawyers, we have a good idea of Hartford's standard operating procedures.
Our experience is that even in Hartford accident cases with clear liability (that is, where The Hartford's insured did something egregiously wrong), and clear-cut treatment (even where the lawyer did not refer the plaintiff to medical doctors, but the client's medical treatment was all doctor-referred), The Hartford will usually offer less than the total medical expenses. That means that they typically believe those medical bills are too high, or else they place no value on non-economic damages like pain, suffering, inconvenience, physical impairment, pre-impact fright, and other damages allowed by Maryland law. Nine times out of ten, our law firm must file a lawsuit where The Hartford is the defendant driver's insurance company.
However, the picture often brightens when the lawsuit is served. Until recently, The Hartford used The Law Firm of Guido Porcarelli, as their in-house counsel. The lawyers at this firm would usually bring common sense to The Hartford's insurance adjusters, and cases would often settle before trial.
Mr. Porcarelli is now a judge after working for the Law Offices of Frank F. Daily – another well-respected insurance defense firm. The Law Offices of Pamela Randi Johnson – is The Hartford's new office, which is made up of largely the same group of lawyers. Therefore, our attorneys expect The Hartford to continue to be generally reasonable after a car accident lawsuit is filed.
The Harford Settlement Amounts & Jury Compensation Award Examples
2020, Washington: $23,212 Arbitration Award. A man was a passenger in a Hartford-insured vehicle. Its driver ran a stop sign and caused a collision. The passenger suffered injuries to his neck, back, and knee. He sought treatment at the emergency room. The man then followed up with his primary care doctor and a chiropractor for nine months. He sued the driver for failing to yield the right-of-way. His wife also made a loss of consortium claim. Following arbitration, the couple received a $23,212 award. This comprised $7,300 in medical expenses, $146 in mileage, $14,000 in pain and suffering, $1,000 for the wife's loss of consortium claim, and $766 in costs.
2019, Washington: $25,256 Arbitration Award. A male passenger suffered neck and back strains after a rear-end collision. His vehicle was stopped at a red light at the time. The tortfeasor operated a vehicle owned by her employer, an architecture company (insured by The Hartford). Following arbitration, the man received a $25,256 award. This included $7,394 in medical expenses, $16,750 in pain and suffering, and $1,313 in costs.
2019, Maryland: $104,078 Verdict. An underinsured motorist struck a woman who was walking in a retail pharmacy's parking lot in Forest Hill. She suffered a non-displaced fracture in her left foot. The woman sued her UIM insurer, The Hartford, for failing to pay her UIM benefits. Hartford contested her claimed losses. The Baltimore City jury awarded her a $104,078 verdict.
2019, Oregon: $192,500 Settlement. A 69-year-old man was riding his bike along a shared-use path in Portland. After he approached an intersection, a TriMet bus passed him on the right and struck him. He was thrown to the ground. The man suffered an unspecified hip injury and a right femoral neck fracture. He also suffered abrasions to his right elbow and knee. The man underwent immediate surgery on his neck. He sued the TriMet and the City of Portland for vicarious liability. The man also sued The Hartford for failing to pay his UIM benefits. This case would eventually settle for $192,500, comprising $47,500 from TriMet and $145,000 from the City of Portland.
2019, Missouri: $125,000 Settlement. A man struck three vehicles while speeding and failing to stay in one lane. The second car he struck went off-road, hit a light pole, went down an embankment, and struck a building. The vehicle sustained so much damage that the emergency personnel cut the vehicle to get the driver out of it. Its driver, a 75-year-old woman, suffered bulging cervical discs, acute left knee pain, acute left leg pain, left forearm bruising, increased blood pressure, and a closed head injury that included scalp abrasions. She sought multiple physical therapy courses and took pain medication. Her left knee's condition worsened, and she underwent surgery two years after the accident. The case settled for $125,000. This comprised a $25,000 settlement amount from the man's Progressive Insurance coverage and a $100,000 payout in UIM coverage from The Hartford.
2019, Washington: $300,000 Settlement. An 8-year-old girl was a passenger in her father's vehicle. As they approached an intersection, another vehicle struck them. The girl suffered a broken arm, jaw, and pelvis. She did not undergo surgical treatment. However, she could take part in Taekwondo six months later. Both drivers claimed they had a green light. Following a one-week trial, the case resolved for a compensation payout of $300,000. The insurers involved in this case were The Hartford and Pacific Star.
Contacting The Hartford Insurance
When you deal with this insurer, you do not deal with a Maryland office. Our attorneys have dealt with various regional offices of The Hartford. I think it is fair to say that most cases in the Baltimore-Washington metropolitan area come out of the Tampa office.
These are some of the adjusters we have seen over the years:
Gail Mandell
Alison Clarke
Tom Bradshaw
Evette Hallford
Michael Harris
Jane Sartoe
Norman Nichols
Melinda Cole
Gayle Lehane
Sabrina Smith
Lara Loomis
Daphene Turner
Melissa Posey
Laurena Clark
Jessica Denham
Kent Jones
Cindy Blasko
Kerri Mersereau
Mary Beth Ansley
John O'Neill
Adam Blattner
Jason Wagler
Kelley Foxx
Linda Shook
These are all The Hartford adjusters in Maryland cases. Some we have seen just once, others we have seen many, many times.
The Hartford has better adjusters than most insurance companies. One reason: commercial cases tend to have larger claims. This means you cannot get away with a random college student parading around as a claims adjuster, as many insurance companies do.
These are the addresses of the offices we have dealt with in recent years:
P.O. Box 30773
Tampa, FL 33630
800-637-5410
877-536-6595 (fax)

and

P.O Box 15146
Worcester, MA 01615
804-673-5516
506-926-5660 (fax)

and

P.O. Box 14262
Lexington, KY 40512-4262
877-625-2652
1-866-809-1955 (fax)

and

21 Christopher Way
Eatontown, NJ 07724
800-280-0555
732-578-9396 (fax)

and

7090 Port Lane
Mechanicsville, VA 23111
800-637-5410 (same number as Tampa)
877-905-8621 (fax)
To contact Hartford's in-house counsel in Maryland:
Law Offices of Pamela Randi Johnson
200 International Circle
Hunt Valley MD 21030
410-568-2898
410-568-2898
Our Lawyers Can Help With Your Claim Against the Hartford
If you've been in an accident with a driver insured by The Hartford, or have an uninsured motorist claim against this insurance company, contact us at 800-553-8082 or online for a free consultation.
We can send the insurance company everything they need to resolve your claim, and if they don't do so in a timely fashion, we will file a lawsuit on your behalf.
Automobile Insurance Companies: A Comparison
More Information on Automobile Claims and Lawsuits
Information on Our Personal Injury Law Firm