This page is about ExpressCare and medical malpractice lawsuits against it in Maryland.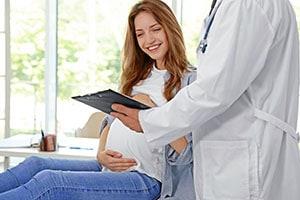 ExpressCare Urgent Care is one of the fastest-growing walk-in care providers in the central Maryland region. ExpressCare Urgent Care provides both urgent and non-urgent medical care to walk-in patients and by appointment.
ExpressCare Urgent Care centers function as both a primary care office and an urgent care treatment center. Doctors and staff provide treatment for a full range of common illnesses and injuries.
Like other urgent care providers, ExpressCare provides patients with in-house lab work and each location is equipped with diagnostic x-ray and other imaging equipment. ExpressCare can also fill most prescriptions on site. All ExpressCare centers are open 7 days a week until 9 p.m.
ExpressCare has a total of 27 locations in central Maryland servicing Baltimore City and County, Anne Arundel County, Carroll County, Cecil County, Harford County, Prince George's County, and Wicomico County. ExpressCare also has facilities in Delaware, Virginia, and Pennsylvania.
Medical Malpractice Claims Against ExpressCare
ExpressCare is a healthcare facility and they employ doctors so both ExpressCare and the individual doctors that they employ can be sued for medical malpractice.
Medical malpractice lawsuits against urgent care providers like ExpressCare tend to fall into certain categories. Providers like ExpressCare basically serve dual functions as both a primary care doctor's office and a mini emergency room. So you see both types of malpractice claims against this provider and others like it.
Our medical malpractice lawyers do not write this page to single out Express Care. Our attorneys do not believe this medical provider is any better or worse than Righttime Medical Care, Patient First, and Concentra, ExpressCare competitors in Maryland. The care provided at these facilities is very desultory – you get an amazing doctor on one visit and an awful doctor on the next.
Venue for Lawsuits Against ExpressCare
ExpressCare can be sued in any of the eight jurisdictions in Maryland where they have locations. Because ExpressCare has locations in both Baltimore City and Prince George's County, prospective plaintiffs arguably have the option of filing a medical malpractice lawsuit against ExpressCare in either one of Maryland's most plaintiff-friendly venues.
Recent Malpractice Cases Against ExpressCare
Schmidt vs Schott, et al (Baltimore County): A medical malpractice case filed by in Towson. We will update this summary shortly.

Schwartz v. Express Care at the Festival LLC (Harford County): This is a misdiagnosis case filed by Maryland medical malpractice lawyers on behalf of a Crofton woman who received treatment at the ExpressCare location in Bel Air. The woman went to ExpressCare complaining of shortness of breath and other respiratory symptoms. She was diagnosed with bronchitis and sent home. She came back to ExpressCare a few days later with similar symptoms and she is again sent home with a diagnosis of "general discomfort" and high blood pressure. When the symptoms continue to get worse she eventually goes to Union Memorial Hospital and she is diagnosed with very serious conditions including myocardial infarction. She is immediately transferred to Univ. of Md. Shock Trauma where she is treated. Months later she dies from hypotension and cardiomyopathy. The lawsuit alleges that ExpressCare and its doctors negligently failed to diagnose her life-threatening conditions on her initial 2 visits.

Knoerlein v. Express Primary Care (Baltimore County): This is another failure to diagnose malpractice case against ExpressCare, filed just 16 days after the Schwartz case above. In this malpractice claim, the plaintiff comes into the ExpressCare in Dundalk with a high heart rate, short breath, and low oxygen levels. He is diagnosed with asthma and sent home with a nebulizer without doing any imaging testing to rule out a pulmonary embolism. Later the same day he suffers a cardiac arrest and is taken to Bayview Medical Center. He is pronounced dead on arrival. It is eventually determined that he did have a pulmonary embolism.
Defense Counsel for ExpressCare
In all of the medical malpractice cases in Maryland, ExpressCare has been defended by attorneys at the Baltimore firm of Anderson, Coe & King, LLP including Kristina Miller and Michael Sloneker.
Requesting Medical Records from Express Care
Any medical malpractice case starts with a review of the available medical records. If you are considering a malpractice claim against ExpressCare, you will need to start by getting copies of your medical records (or your malpractice lawyer will do it for you). To request medical records from ExpressCare, you can start by contacting their Corporate Office in writing or by phone.
The corporate office for ExpressCare is
5 Belair South Parkway, Suite 1535
Bel Air, MD 21015
p: 410-569-2441
f: 410-569-2331
Contact Miller & Zois About Express Care Malpractice
If you or someone close to you may have a malpractice claim against ExpressCare or another urgent care facility, contact the medical malpractice attorneys at Miller & Zois. Call our malpractice lawyers at 800-553-8082 or click here for a free online consultation.