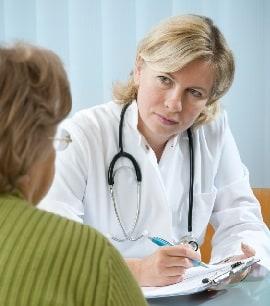 Righttime Medical Care ("Righttime") began as Nighttime Pediatrics which provided after-hours and urgent care for children. The company eventually expanded this after-hours pediatric care format to adults and became Righttime. Righttime allows patients to walk-in without an appointment for both urgent care and primary care. Each location has the ability to perform on-site x-rays and some basic lab work which offers patients the convenience of being examined and diagnosed all in one visit. Services also include patient portal and electronic health records which are easily shared with patients' primary care doctors and specialists.
Righttime has 15 locations in Maryland including: Annapolis, Arundel Mills, Catonsville, Columbia, Crofton, Frederick, Gaithersburg, Germantown, Olney, Pasadena, Pikesville, Rockville, Silver Spring, Waldorf and Gambrills. Righttime locations are open for walk-in care 365 days a year from 7:00 am to 11:00 pm. Righttime is managed by a group of fairly prominent doctors, including its founder and CEO Robert G. Graw, M.D.
Venue for Righttime Lawsuits
Righttime has locations in 5 Maryland counties including Baltimore, Anne Arundel, Howard, Frederick, and Montgomery. Righttime is therefore subject to jurisdiction in any one of these counties. Whether by coincidence or not, Righttime does not have any locations in Baltimore City or Prince George's County, the two jurisdictions most favorable to victims in all of Maryland. In fact, in at least one case (Mandairy v. Nighttime Pediatrics et al., Balt. City Cir. 24C11005058) plaintiff's counsel filed suit in Baltimore City and counsel for Righttime successfully moved for dismissal on the grounds that Righttime was not subject to jurisdiction in the City. The case was later refiled Anne Arundel County.
Righttime is actually a trade name which is owned by Harcart Health Holdings LLC – a Maryland limited liability company.
Recent Malpractice Cases Against Righttime
2017 – Kibler v. Righttime (Balt. County): patient came to Righttime with chest and abdominal pain, they gave her a gastrointestinal drug cocktail without performing labs or ordering an electrocardiogram. The patient actually asked to be transferred by ambulance to an emergency room. Her requests were denied. She later drove herself to the hospital where a heart attack was immediately suspected. Stents were placed in her heart but she later died from complications. Her survivors sued Righttime for negligence in failing to initially diagnose her heart condition resulting in a delay in proper treatment leading to her death.

2017 – Estrada v. Righttime (Montgomery County): medical malpractice action involving pediatric care for child. The case was apparently settled within a few months without any discovery.

2017 – Nakov v. Righttime (Frederick County): negligence action defended for Righttime by Cynthia Maskol of Wilson Esler. Defense counsel responded to the complaint with a motion for dismissal or summary judgment. The motion was denied and the case is currently pending.

2016 – Wright v. Righttime (Anne Arundel County): medical malpractice case involving pediatric treatment rendered by Righttime. The case was presumably settled as a stipulated voluntary dismissal was entered 3 months after the complaint was filed.

2016 – Mandairy v. Righttime (Anne Arundel County): Righttime sued for negligence where very obese patient was placed in examination chair that flipped over on her because it could not support her weight causing injury. Case appears to have been settled after some limited discovery.
Righttime's Defense Counsel
Gregory McKee, now with Wharton Levin Ehmrantraut & Klein, has defended Righttime in at least 3 malpractice cases. All of the cases defended by McKee appear to have been settled or resolved fairly quickly. Attorneys Wilson Elser Moskowitz Edelman & Dicker LLP have been retained to defend Righttime in other cases. Wilson Elser attorneys seem to be somewhat more aggressive in their defense strategy moving for immediate dismissal in one case. Regardless of who the defense counsel is, all of the cases against Righttime end with a stipulated voluntary dismissal suggesting that they were settled. No cases have gone to trial.
Requesting Medical Records From Righttime
One important initial step in evaluating whether you may have a malpractice claim against Righttime Medical Care is reviewing your medical records. All record requests to Righttime must be made via an Authorization to Release Medical Records form. The completed form should be mailed to the address below and the records are processed in 10-14 business days.
Righttime Medical Care
ATTN: Medical Records
P.O. Box 6725
Annapolis, MD 21401
If you have questions about medical record you can contact Righttime's record department at 888.808.6483 x8415.
Contact Us
If you or a family member believe you might have a case against Righttime for negligence or medical malpractice, we are here to help you get the justice you deserve. Call Miller & Zois today at 800-553-8082 or submit a request for a free consultation.