This is a summary of a melanoma misdiagnosis lawsuit in Howard County, Maryland.
Hanlon v. Anonymous Doctor
(Filed January 11, 2016)
Jurisdiction
Defendants
A dermatologist
The dermatologist office
Summary of Plaintiff's Allegations
This is a failure to diagnose melanoma cancer case. Plaintiff, a resident of Ellicott City, Maryland, goes to a dermatologist for evaluation and treatment of an apparent lesion on his left cheek.
Plaintiff presents to Defendant's office eight times over the course of the next five years. During none of these eight visits does Defendant recommend the performance of a biopsy. Instead, Defendant simply treats the apparent lesion with liquid nitrogen.
Defendant finally recommends a biopsy when Plaintiff returns for his 9th visit. The biopsy reveals that Plaintiff's lesion is cancerous. Plaintiff undergoes a series of surgical procedures over the next two years (approximately) to remove the cancer from his cheek. After the surgeries, another biopsy is performed which reveals that the cancer is still malignant.
Plaintiff files a medical negligence lawsuit alleging that Defendants violated the standard of care by continuing to treat Plaintiff with liquid nitrogen for years and failing to perform a timely biopsy of the legion. Plaintiff further alleges that Defendants failed to appropriately obtain informed consent when they failed to notify Plaintiff of various alternatives and risks involved in the various modalities of treatment.
Plaintiff alleges that as a result of Defendants' negligent acts he has suffered a severe shock to his nervous system and great pain and mental anguish. Plaintiff also alleges that as a result of Defendants' negligence he has been subjected to numerous unnecessary procedures, unnecessary hospitalizations, medical care expenses, and suffered a loss of earning capacity.
Negligence
Failed to properly diagnose his cancer
Mistreated for several years; failure to perform timely biopsy
Failure to obtain informed consent
Specific Counts Pled
Negligence
Informed Consent
Additional Comments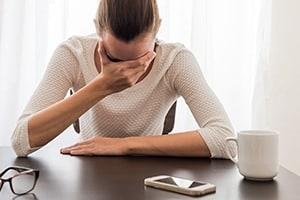 The standard of care does not require the excisional biopsy for every lesion, and we do not know from the Complaint the nature of the lesions. But nine times?
The doctor may make some interesting statute of limitations arguments in this case. The dermatologist negligence in treating this patient arguably began back in 2007. The injury was discovered by the patient in 2013. Only the last two visits to the dermatologist fall within Maryland's five year statute of repose in medical malpractice cases.
Melanoma is a deadly form of skin cancer. Melanoma lesions are most commonly found on the back, extremities, the head, and the neck. Melanoma typically appears to have notched borders and to be asymmetrical with a mixture of colors that may include of tan, brown, blue, black, red, pink, gray or white. Melanomas may ulcerate and bleed. They may be flat, but melanomas can become nodular. Melanoma can spread via the blood vessels and through the lymphatic channels and nerves, along the vessel channels or by direct invasion. The cancer cells are most likely to spread to the lymph nodes, which are the most common sites of metastasis. Like virtually every cancer, the key to survival is timely diagnosis and treatment. If allowed to proliferate, cancer will metastasize to remote locations including the liver, the brain, the bones, and the intestines. If not appropriately diagnosed and treated, melanoma can be an extremely deadly disease.
The standard of care is going to depend on the characteristics of pigmented skin lesions. Test doctors utilize what is called the ABCDEs of melanoma. This test provides an objective assessment of pigmented and dark skin lesions.  The purpose of the test is to determine the likelihood of a lesion being melanoma.The multiple melanoma litigation that is exploding right now is the Roundup pesticide cases.  Juries seem convinced that Bayer's product causes cancer and, based on the size of the verdicts, they seem pretty angry about it.
Hiring a Lawsuit to Fight for You
Have you or someone you loved suffered at the hands of a negligent doctor or nurse in Maryland? If so, fill out our free online case review or call us at 800-553-8082. Talk to our medical malpractice lawyers and get information about your options to pursue a settlement or verdict for the harm that has been done to you.
Information On Your Malpractice Claim