This page aims to provide information you can use in dealing with Farmers Insurance in personal injury claims involving car accidents and other negligence claims.  We look at how Farmers arrives at a proposed settlement payout, examples of settlements and verdicts, and what you can do to maximize what your case is worth.
Farmers Insurance
Founded in 1928, Farmers Insurance is now the nation's third-largest insurance company. It sells, among other insurance products, car and truck insurance. The company is owned by Zurich.
Farmers Insurance, founded in 1928, is one of the leading insurance companies in the United States. The original focus was the insurance needs of farmers and ranchers.  That soon expanded to other insurance lines. Over the years, Farmers Insurance expanded its footprint across the U.S., acquiring several smaller insurance companies and launching new subsidiaries. Today, Farmers Insurance offers a wide range of insurance products, including auto, home, life, and business insurance.
Always a significant player in the car insurance market, Farmers purchased AIG's auto insurance division (renamed 21st Century to remove the taint of the AIG name) a few years ago. Farmers also recently bought Bristol West, a car insurance company that began in Florida but now sells coverage nationwide. Accordingly, our law firm is seeing even more of Farmers. We regularly handle claims against this sometimes difficult insurer.
Settlement with Farmers Insurance in Car Accident Claims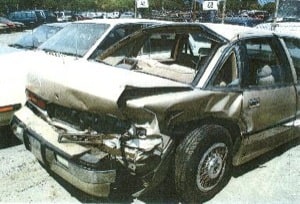 In our experience, Farmers is a difficult company to deal with for the settlement of car accident claims. (Ironically, Zurich's parent company is easier to deal with on injury claims.) One big reason: they rely on a computer-based program – Colossus – to evaluate personal injury cases. Paradoxically, we think this can benefit accident victims in minor cases because sometimes Colossus suggests more money damages in some smaller cases than would be expected.
Filing a Lawsuit Is Often the Only Path to Full Compensation
But in a severe case, you are rarely, if ever, going to get fair value for your accident claim before filing a lawsuit. Moreover, computer programs used to create a settlement formula are just silly because they take out of the equation both the subjective qualities of the claimant (judges and juries give more to good, honest victims) and the fact that not everyone responds the same to car accidents and their injuries differ as well. Computer programs are one size fits all. The real world in personal injury cases is very different.
Some adjusters we deal with on Farmers claims in Maryland are Octavia Hall, Jeffrey Silfies (PIP), Ralph Malus, Roxana Atela, Kelly Gallagher, and Tina Deans. These are ultimately lovely people, but they have their orders from above… and their computer program.
Higher Settlement Payouts After a Lawsuit
Things do get more reasonable with Farmers once a lawsuit is filed. Crosswhite, Limbrick, Sinclair, and Gorman & Williams often represent Farmers in personal injury cases. These are both excellent law firms, and they understand what the settlement compensation should be for car accident lawsuits in Maryland. This is why you see very few severe injury cases involving Farmers' insureds that actually go all the way to a jury verdict.
Dealing with Farmers: A Dose of Reality
Much ado was made a few years back about how Farmers had an incentive program called "Quest for Gold" that offered pizza parties to its adjusters that met low claims payments goals. People were upset by this. Our lawyers were not surprised by any of it. We just assume this happens everywhere. This company just got caught.
These companies make money by taking in premiums and not paying claims. To be melodramatic: it is war. We have gotten reasonable settlements from Farmers. But the only way we get this is by, furthering the war analogy, the threat and use of force. It is the reality of dealing with insurance companies. Farmers may be a bit more extreme than some other insurers, but they are all essentially the same. They put profits over people, including their own customers. The only way to combat these insurance companies is with heavy artillery. In this fight, heavy artillery is a law firm with a long history of success in these cases that genuinely cares about the clients the lawyers serve.
Our Lawyers Can Help You with Your Accident Claim
Our firm has successfully handled many auto accident claims involving this insurer. If you have been injured in a vehicle crash, call us at 800-553-8082 or click here for a free consultation.