Uber Car Accident Lawyers
After a night on the town, a taxi is no longer your only option to get back home. Uber and other "ride-sharing" companies have given the taxi companies a run for their money by offering cheap(er) and easier transportation. The idea is great: link drivers and those in need of a ride via a smartphone app, allow them to communicate with the tap of a finger, and get rid of the on-the-spot payment.
Riders are happy because they can get from A to B cheaper and faster. Drivers are happy because they can earn a living (or extra money) as a cab driver without dealing with the logistics of a cab company which have been historically some of America's worst run businesses. Of course, Uber is happy too because they make so much profit by brokering the transaction that their company may be worth as much as $40 billion.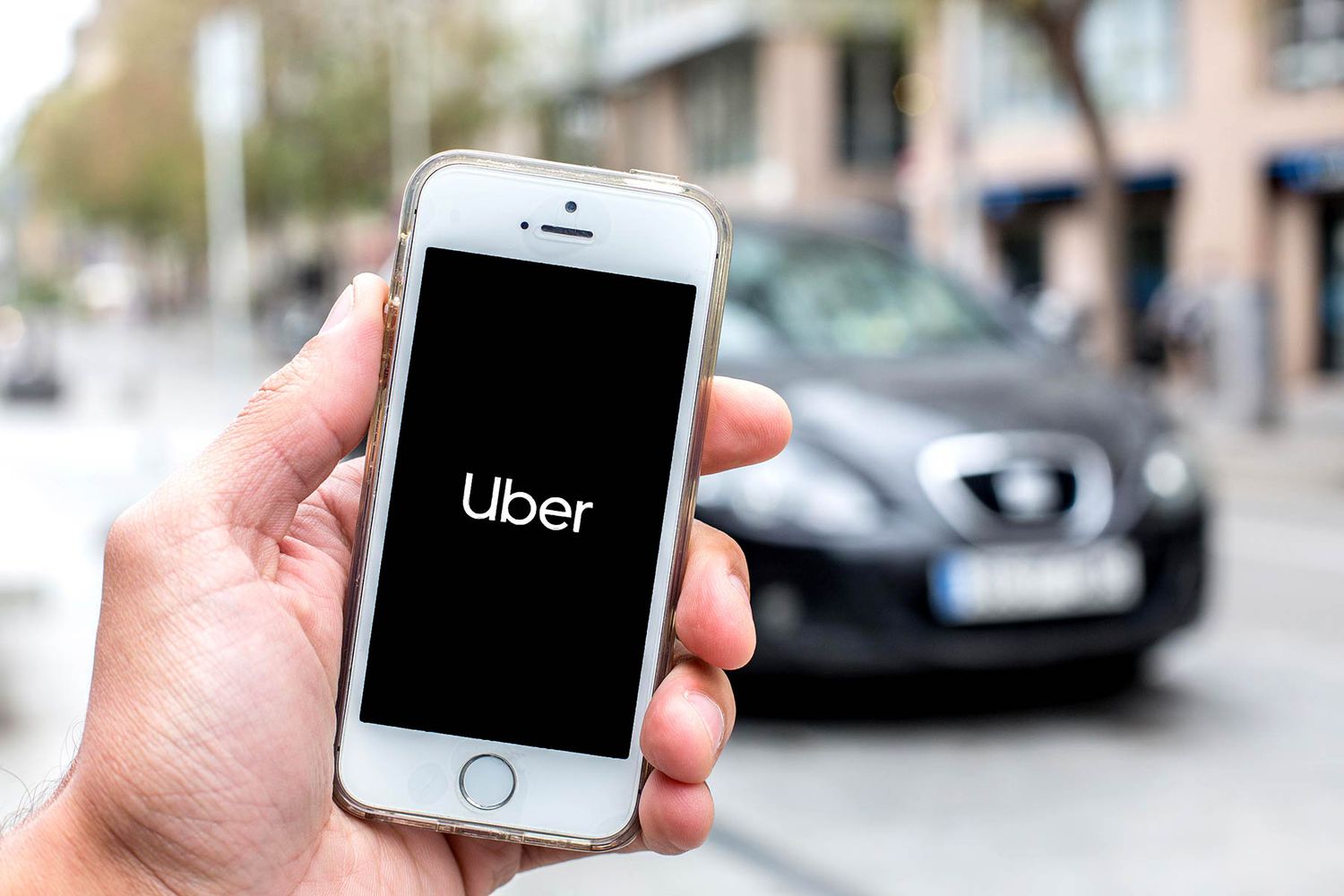 If you have been injured or have lost a loved one as the result of the negligence of an Uber driver, you could not care less about any of this. You want to know if there is going to be compensation for the harm that was caused to you. The issue is who is going to pay for the damage and the suffering that you have endured. If an Uber driver causes an injury, who is going to end up paying? The driver? Uber? The injured person?
Auto Accident Lawsuits Against Uber Drivers
When drivers sign up to drive for Uber, they are not being hired as an employee of the company. And when riders catch a ride from an Uber driver, they technically at least, are not getting a ride from Uber. Their contract is pretty clear, claiming that Uber merely facilitates communication between riders and "third-party providers." And, of course, they waive all liability "arising from or in any way related to" Uber drivers.
So the question is can you sue Uber when one of its drivers injures you in a car accident. Can you sue Uber directly when one of its drivers negligently causes harm? Uber has and will continue to be sued directly. You can make the argument that the drivers are actually de facto employees of Uber. Will a judge agree? Under Maryland law and probably every other jurisdiction, this argument has little chance of success.
The good news is that for most people injured as the result of Uber's negligence — and all Uber passengers — there is a million dollar car insurance policy that will cover the loss. Importantly, this policy also has $1.25 million in uninsured motorist coverage so if you are hurt in an accident by the negligence of someone other than the Uber driver, you can still make a claim on this $1 million policy even if the at-fault driver does not have $1 million in coverage. This is usually not enough money in a wrongful death case in Maryland but it is still more coverage than is needed in the vast majority of personal injury accident claims.
Uber's Auto Insurance Coverage
Regrettably, it is not that simple. When does the coverage begin? If the "ridesharing partner" as Uber calls them is not on a trip with customers or in the process of picking up a passenger but is driving around with the app on waiting for a fare or driving back from afar, that million policy does not kick in to cover the loss.
But there is a bigger problem. Passenger insurance companies often will not cover claims arising from commercial activity and they draw the line of what is commercial activity differently than Uber does. So there can be a real gap in insurance coverage between that million dollar policy and the driver's auto insurance policy.
How This Created a Real Problem
This "insurance gap" was felt in a tragic accident in California that has gotten a lot of attention. There, an Uber driver (while fumbling with his Uber smartphone app) struck and killed a young pedestrian while he was on the way to pick up a rider. This is the classic case to show the risks of this gap. The Uber's "Million Dollar" coverage did not apply since the driver did not have any passengers in the car nor was he going to pick up a passenger. The family ultimately sued Uber because they had no other path to justice. But this is going to be an uphill climb.
Uber Insurance Coverage for Auto Accidents
Uber provides insurance coverage for their drivers during different stages of their ride or delivery. When a driver is offline or the Driver app is off, the driver's personal insurance policy applies. When the driver is available or waiting for a ride or delivery request, Uber provides third-party liability coverage if the driver's personal auto insurance doesn't apply.
During trips or deliveries, Uber provides $1,000,000 in third-party liability coverage, uninsured/underinsured motorist bodily injury and/or first-party injury insurance, and contingent comprehensive and collision coverage with up to the actual cash value of the car with a $2,500 deductible.
Frequency of Uber Car Accidents
According to a study conducted by researchers at the University of Chicago and Rice University, the introduction of ride-sharing services like Uber has led to an increase in fatal accidents. The study found that in cities where Uber was introduced, the rate of fatal accidents increased by 2-3% per year. The researchers suggest that this increase is due to a combination of factors, including increased congestion on the roads, more people using their phones while driving, and more inexperienced drivers on the road.
Another study conducted by the University of Chicago found that ride-sharing services like Uber have led to an increase in the number of accidents involving pedestrians. The study found that in New York City, the number of pedestrian accidents involving Uber and Lyft drivers increased by 40% between 2014 and 2018.
Factors Contributing to Uber Car Accidents
There are several factors that contribute to Uber car accidents. These include driver fatigue, distracted driving, and reckless driving.
Driver Fatigue: Many Uber drivers work long hours in order to make a living, which can lead to driver fatigue. Fatigue can impair a driver's ability to react quickly to changing road conditions, increasing the likelihood of an accident. A study conducted by the National Sleep Foundation found that people who sleep less than six hours a night are twice as likely to be involved in a car accident as those who sleep for eight hours or more.
Distracted Driving: Distracted driving is another major factor contributing to Uber car accidents. Uber drivers are often using their phones to navigate to their destination or communicate with passengers, which can take their attention away from the road. According to the National Highway Traffic Safety Administration, distracted driving is a leading cause of car accidents, accounting for nearly 10% of all fatal crashes.
Reckless Driving: Finally, reckless driving is another major factor contributing to Uber car accidents. Some Uber drivers may be in a hurry to get to their destination or may be trying to earn more money by taking on more passengers. This can lead to dangerous driving behaviors such as speeding, weaving in and out of traffic, and ignoring traffic signals.
Uber Class Action Lawsuit May Be on Deck in 2023
Uber is currently entangled in numerous lawsuits over allegations that its drivers sexually assaulted passengers. Despite potential consolidation of these lawsuits, Uber opposes such efforts, arguing riders' contractual agreements prevent the coordination of claims.
How did we get to a potential class action lawsuit against Uber for sexual assaults?  A collective of plaintiffs is seeking consolidation of all Uber assault lawsuits under one judge in federal court in the Northern District of California.
The battle plaintiffs have is numerosity. An MDL class action requires a lot of plaintiffs.  But plaintiffs' filing contends that there may be thousands more lawsuits in the pipeline, all centered on similar allegations against Uber. So it would make sense for everyone, they argued, to ensure consistency in pretrial rulings and streamline the legal process.
Of course, Uber is pushing back and is resisting a class action consolidation. On August 18, 2023, they argued that their terms of service, agreed upon by all riders, stipulate claims can only be pursued individually, and not in a consolidated manner. Those clauses are obviously incredibly unfair to consumers who have no idea what they are signing.
How many Uber sexual abuse lawsuits are there? We do not have an accurate count. But we know that at least 22 lawsuits against Uber are pending across 11 federal courts. All these lawsuits share a common claim: Uber's inadequate safety measures made it easier for sexual predators working as drivers to regularly assault passengers.
We are calling it an Uber class action lawsuit because that is what an MDL is called to most people. But an MDL is a little different.  With an MDL, all claims will be overseen by a single judge for pretrial proceedings. These proceedings may also involve bellwether trials to predict how juries might react to recurring evidence and testimonies. If no settlement agreements are reached, they are still individual lawsuits that would be returned to their original federal courts for further discovery and trial.
Settlements & Verdicts in Uber Accident Cases
Below are summaries of recently jury verdicts and publicly reported settlements in accident cases involving Uber drivers. These cases provide a good idea of
$25,000 Settlement (New Jersey 2021): The plaintiff, a minor, was a passenger in an Uber vehicle when the driver lost control of his vehicle and struck a utility pole. The accident resulted in numerous unspecified injuries. The plaintiff asserted that because the Uber driver was actively in service, Uber had liability for her injuries. Uber settled the case for $25,000.
$575,664 Verdict (Iowa 2021): The plaintiff was a passenger in an Uber vehicle when an uninsured minor crossed the center lane and struck the Uber vehicle. The plaintiff suffered significant injuries that exceeded the policy limits of the minor who was at-fault for the accident. He sought additional damages under Uber's UIM coverage. Uber disputed the extent of the plaintiffs' damages.
$674,000 Verdict (Colorado 2021): 34-year-old male was getting into an Uber vehicle when the Uber driver started pulling off before he had fully entered the backseat, catching his right leg under the rear tire. The plaintiff suffered a right hip labral tear and femoral impingement which required injections and surgery. He also suffered a dislocation of his patella. The injuries allegedly left him with a permanent limp. The verdict included $91,000 in past medical expenses.
$27,500 Arbitration Award (Nevada 2020): Two passengers in an Uber suffered personal injuries when their vehicle collided with another vehicle when the driver of that vehicle attempted an improper lane change. The plaintiffs asserted that because the driver of the vehicle in which they were passengers was acting within the course and scope of his employment with Uber at the time of the collision, it was liable for his negligent acts.
$25,000 Settlement (New Jersey 2019): A pair of passengers were riding in an Uber vehicle when the driver was involved in an accident at an intersection resulting in unspecified personal injuries. The lawsuit alleged negligent entrustment to an unqualified driver as well as vicarious liability against Uber.
Uber Accident FAQs
Can You Sue Uber for an Accident?
If you are injured in an accident with an Uber driver (either as a passenger in the Uber vehicle or as another driver) you can sue the individual Uber driver in a personal injury action and your damages will be covered by Uber's $1 million auto liability policy. Uber's million dollar insurance coverage will apply so long as the driver was driving for Uber at the time of the accident.
Does Uber Pay for Accidents Caused by its Drivers?
Yes. If an Uber driver is actually driving for Uber (and not for personal reasons) at the time of the accident, then Uber's commercial auto liability insurance coverage will pay for any damages caused by the accident. Uber's auto insurance for drivers has a policy limit of $1 million.
How Do I Bring a Claim Against Uber for an Auto Accident?
If you are injured in an auto accident caused by an Uber driver, the damages will likely be covered under Uber's million dollar auto liability insurance policy. All you need to do is bring a claim against the individual Uber driver just like you would in an normal auto accident case. The Uber driver will notify Uber's insurance carrier and you will deal with their claims adjusters.
Who is Uber's Auto Insurance Carrier?
Uber drivers are all covered by commercial auto liability insurance with a limit of $1 million. This insurance coverage is provided through different insurance carriers depending on what state you are in. In Maryland, DC, and Virginia Uber's auto insurance carrier is Farmers Insurance.
What is the Average Settlement for Uber Auto Accident Cases?
The average settlement value of an Uber auto accident case is going to be slightly higher than the average value of a normal auto accident case and it will depend primarily on the level of physical injury caused in the accident. Another factor that will impact the potential value of an Uber auto accident case is the status of the Uber driver at the time of the accident. If the Uber driver had a rider in the car or was on their way to pick up a rider, the case will have a higher value because it will be covered by Uber's $1 million commercial auto insurance policy. If the Uber driver was waiting for a ride request at the time, the insurance limit will only be $50,000.
Getting a Lawyer
Our law firm handles personal injury car accident case in Baltimore City and every single county in Maryland. If you have a claim against Uber, Lyft, Sidecar, or any other ridesharing related car accident claim, call Miller & Zois at 800-553-8082 or get a free no obligation case evaluation online.