Construction sites on the roadway are hazardous. Cones and signs jut out into the roadway and may distract or confuse motorists. Worse, sometimes construction site material ends up in the roadway and can become dangerous roadblocks.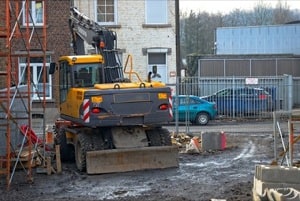 If you have been in an accident at a construction site or work zone in Maryland, this article will help you understand your legal rights under Maryland law and give you a better idea of the range of settlement compensation payouts you might see.
Our Maryland highway construction accident lawyers address in this article:
The Perils of Construction Site Car Accident Cases [jump to]
What Sort of Construction Site Car Accidents Lead to Big Settlements and Verdicts [jump to]
Who Pays When Construction Site Car Accident Cases Are Resolved? [jump to]
Sample Settlement and Jury Outcomes in Construction Car Accident Cases [jump to]
Overview of Construction Site Car Accidents
When roads and highways need to be improved, it just isn't practical for the entire roadway to be shut down. Instead, to accommodate motorists, construction sites only partially obstruct the lanes of traffic that they are working on, while leaving other lanes open to traffic.
So these highway construction sites have warnings or markers such as orange codes, barricades with flashing lights, orange tape, detours, and other signs, and flashing lights.
These instruct motorists on how to proceed through a construction or work zone. These cones and signs can often be confusing to motorists and, worse, may become dislodged and create an unavoidable roadway hazard.
Often, these types of accidents can be deadly. Nationally, crashes in highway work zones have killed 4,700 Americans and injured 200,000 in the last 5 years. In 2019, there were 762 fatalities caused by construction site car accidents. Approximately 85 percent of people killed in work zone accidents are motorists, not construction workers. Therefore, it is you, the motorist, who is at the greatest risk of death or injury due to an accident at a work zone or construction site.
When Construction Site Accidents are Dangerous to Car Drivers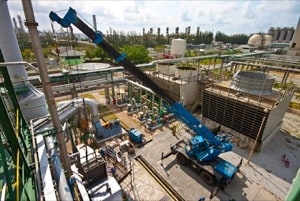 The following are examples of extremely serious freeway accidents:
An orange construction cone falls into an open lane of traffic and, in attempting to avoid the cone, two drivers collide.
A large sign signaling a construction zone is blown off the ground by the wind and lands on an unsuspecting driver's windshield, injuring him.
A motorist becomes confused due to unclear construction site signals and ends up traveling into oncoming traffic and suffers a head-on collision.
Most of the lawsuits our Baltimore highway construction accident lawyers have brought involve mismanaged site safety directions, driving into depressions, excavations, and drop-offs, and crashes with construction equipment, workers, or supplies in the road construction zone.
What Kinds of Construction Crashes Lead to Large Settlements?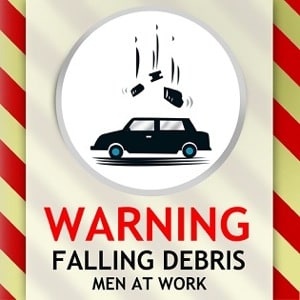 Victims of road work accidents want to know right away if they have a claim and, if so, how much settlement compensation they can expect.
If there is an accident at a construction site on the roadway, the first question to ask is how did it happen? If it occurred because the construction site was negligently or carelessly maintained or monitored, then you have a claim. If the accident is your fault because you were speeding or otherwise being careless, you cannot recover in Maryland due to what is known as contributory negligence.
As to the degree of compensation, if the victim of the accident is not the one at fault, the amount of money awarded depends on what injuries were suffered. How serious were they? How much medical care was needed? How much pain have you been in? More serious injuries require more expensive medical care, more time off from work, and cause more conscious pain and suffering. Therefore they receive larger verdicts and settlements.
Sample Construction Site Settlements Amounts and Jury Payouts
Here are examples of jury awards and settlement amounts to victims of construction site motor vehicle collision cases. Most of these cases are in Maryland and some are Miller & Zois cases. But our attorneys added in a few other construction site accident settlements around the country.
$390,000 Out-of-Court Settlement in Maryland. Our client was riding a motorcycle on Route 795 which is a highway in Baltimore. While getting on the ramp to the Baltimore Beltway, a road construction vehicle cuts through the "emergency only" cut-through. This was foolish, of course, but not necessarily the kind of negligence that causes a crash. But this driver takes it to the next level and pulls out directly in front of our client. Why? When you are doing something illegal on the road, you tend to want to do it quickly. Our client suffers hip and elbow injuries and gets road rash from falling off his bike onto the highway. He was a good guy out for a ride with friends. He was hardly the image of a crotch rocket motorcyclist who is going 1,000 miles an hour. The big defense was weak: the plaintiff was speeding. The case was settled in mediation for $390,000.
$225,000 Out-of-Court Settlement in Maryland. The defendant thought it wise to leave a front-end loader in the middle of the highway without warning or lights. Our client's vehicle – he was a passenger – plowed into the back of the front-end loaded. We sued the driver and the construction company. The client suffered serious facial injuries that, thankfully, healed well.
$2,884,500 Verdict in Maryland: A 41-year-old construction worker was working on his assigned construction site. While standing at the bottom of a hill, he turned to see a dump truck rolling in his direction. Unfortunately, the man did not have enough time to react and was struck and dragged at least 40-120 feet before his co-workers were able to flag down the driver. He consequently passed from his injuries, leaving behind his wife and two children. The man's estate sued both the driver and the construction company for negligence. Plaintiffs alleged the driver failed to place the truck in reverse, which would have sounded the backup warning, and instead placed the truck in neutral. They also alleged that the driver failed to properly observe his surroundings before and while backing, as co-workers testified they heard the decedent shouting "stop" before being struck. The defendants argued that the decedent should not have been standing in that particular location, and failed to properly observe traffic on the construction site. Defendants claimed that the accident could have been 100% avoided if the decedent had been aware of his surroundings. After a bench trial in the Montgomery County Circuit Court, the decedent's estate and family were awarded $2,884,500.
$1,950,000 Verdict in North Carolina. A female plaintiff suffered a permanent traumatic brain injury when her eastbound vehicle was struck from the rear by a tractor-trailer on an interstate highway. The accident was caused when the defendant contractor's rig slowed to 15 mph in the fast lane and then turned into the median to fumigate a wildflower bed. The defendant was responsible for traffic control under the contract with the fumigation contractor and trucking company. The plaintiff contended that the defendant was negligent when it failed to give motorists advance warning that the fumigation truck would be slowing down and turning into the median. (McLendon v. NC,)
$150,000 Verdict in North Carolina. A young male plaintiff suffered paraplegia when the westbound vehicle in which he was a passenger overturned after it lost control on an unpaved roadway in a construction zone, maintained by the defendant, on a public interstate. The plaintiff contended that the defendant failed to warn of the low shoulder inside the area of construction, failed to provide adequate lighting of the work zone, failed to post caution signs, and failed to guard against a known dangerous condition. (Womble v. Larco.)
$2,375,547 Verdict in Pennsylvania. A 49-year-old vice president of a bank in Tennessee was riding information with his friends while on a bike tour of Central Pennsylvania. While traveling on a two-lane road through Perry County, he approached an active construction work zone. In the opposing lane, a woman is stopped after a construction vehicle pulled onto the highway in front of her from a farmer's lane. In an attempt to avoid the slowdown caused by construction, the driver of the vehicle behind her crossed the double yellow line, only to strike the motorcycle head-on. The motorcycle driver suffered from lumbar, neck, and thoracic fractures that required him to wear a brace for several months. More significantly, he also sustained a crush injury to his left leg so severe that it resulted in a below-knee amputation. He must now wear a prosthetic and has been advised that a full leg amputation could be necessary for the future. The man brought the driver of the vehicle that struck him to suit for motor vehicle negligence as well as the construction company that was performing road work in the area where the accident occurred. The plaintiff claimed that the driver was negligent in his attempt to enter the opposing lane of traffic. He also claimed that the constriction company had violated regulations of the Pennsylvania Department of Transportation (PennDOT), claiming that the driver of the construction vehicle had pulled out into a blind spot at the base of a large hill, creating a traffic hazard. He alleged that at the time of the accident, the construction signs had already been taken down in the defendant driver's direction, even though flagmen were still picking up cones, thus creating another safety hazard. The defendant driver claimed that the only reason he crossed the double lines was in an attempt to avoid colliding with the vehicle that suddenly stopped in front of him. The defendant construction company argued that at the time of the accident, the construction had been completed and was properly opened according to PennDOT regulations. The suit proceeded to trial where a Pennsylvania jury found the construction company 65% negligent and the defendant driver 35% negligent, resulting in a $2,375,547 verdict.
$700,000 Wrongful Death Settlement in Texas: The parents of ten children were traveling north on a four-lane highway with one of their sons riding in the back passenger seat. Without notice, a large dump truck exited its company worksite and in an attempt to merge into the traffic, drove across several lanes only to practically roll on top of the family's car. The minor child in the backseat was lucky enough to walk away with a laceration to his scalp, but unfortunately, his parents did not make it. The parents' estate brought the driver of the truck to suit for motor vehicle negligence and the construction company for vicarious liability for negligently entrusting their truck to the driver. Plaintiffs alleged the driver failed to yield the right of way. They also claimed that in his movements, he slowed down and/or stopped suddenly, not allowing the decedents enough time to react to his irresponsible movement. The defendants denied all liability and claimed that the decedents were acting negligently and driving at an excessive speed. They argued that had the decedents been driving at a slower speed, they would have been able to properly control their vehicle and avoid the collision. The parties chose to settle before trial for $700,000 in a structured settlement for the four surviving minor children.
$50,813 Verdict in Maryland. A 40-year-old man was driving down a hill in his Rosedale neighborhood one evening. Suddenly, he found himself facing an oncoming vehicle and a construction container inconveniently placed in the middle of his lane of travel. In an attempt to avoid colliding with the oncoming vehicle he was unable to prevent striking the construction container. The collision resulted in the man suffering from a fractured hand and a concussion. He sued the construction company shortly thereafter for neglecting to properly place warning signs and/or lights around the container. He claimed that even if he had not been in the accident, it was just a matter of time before someone else would experience a similar outcome. The defendant construction company claimed that the plaintiff knew the container was in the street, as it was his residential neighborhood, and should have stopped at the sight of oncoming traffic. A Towson jury found in favor of the plaintiff and awarded him $50,813.
Getting a Maryland Construction Site Accident Lawyer
If you have been the insured on a construction site either as a pedestrian/employee or if you were injured as the result of a negligent construction operation, call an attorney who will stand beside you and fight the insurance companies for you. Call 800-553-8082 or get a free case evaluation online.
Related Articles and Samples