Each year over 1 million people suffer some form of traumatic brain injury in the United States. Approximately 50,000 of these brain injuries result in death and another 80,000 will cause some level of permanent physical disability. Brain injuries are almost always the result of some external force resulting either in direct contact with the head or violent movement of the head. In medical terms, closed skull brain injuries and the resulting damage are categorized as either: (a) coup; (b) contrecoup; or (c) coup-contrecoup.
Coup Injury: The "coup" injury refers to the internal brain damage occurring directly at or beneath the site of the head impact on the skull. So if the head is forcefully struck with an object or impacts a wall, the coup injury would occur in the area directly beneath the location of that impact.
Contrecoup Injury: The "contrecoup" injury occurs to the area of the brain which is at the opposite side of the direct trauma. This results when the force of a blow to the head or sudden movement causes the brain to violently slam into the inside of the skull at the opposite side.
Coup-Contrecoup Injury: A "coup-contrecoup" type of injury occurs when a blow or impact to the head causes double sided damage to the brain both at the direct site (coup) and the opposite side (contrecoup). Coup-contrecoup injuries are very serious and result from extremely high impact trauma to the head.
Coup-Contrecoup Injuries in Car Accidents
Coup-contrecoup injuries result from particularly violent levels of head trauma. The force must be significant enough to cause the brain to bounce off the inside of the skull resulting in the double-sided pattern of damage. High-speed automobile collisions are a frequent cause of coup-contrecoup head injuries. When a car driving at high speeds suddenly crashes into a wall or another vehicle, the driver and passengers are thrust forward with extreme force. The impact of a driver's head hitting a steering wheel or dashboard can frequently result in coup-contrecoup injuries in a front-to-back pattern. The coup injury often occurs at the front of the head where it hits the car with the contrecoup injury at the back where the brain bounces off the inside of the skull. Coup-contrecoup head injuries can occur in a car accident even when there is no direct impact to the head. Forceful and sudden back and forth movement of the head (often referred to as whiplash) can also cause coup-contrecoup brain injuries.
Symptoms & Treatment of Coup-Contrecoup Brain Injuries
The symptoms of coup-contrecoup head injuries are essentially the same as the symptoms of a concussion or other similar type of head trauma. These symptoms often include temporary unconsciousness; mental confusion; a severe headache; dizziness; lack of motor coordination; memory loss; vision problems; light sensitivity; and ringing in the ears.
Treatment of head trauma such as coup-contrecoup injuries is usually focused on the prevention of further damage rather than repair and healing. This is because once cells in the brain are damaged or destroyed they generally do not regenerate and recover. Treatment and rehabilitative therapy are often used to help minimize the effects of brain damage and improve the long-term results. Medical intervention is also important to prevent secondary damage to the brain. In some more serious cases, surgery may actually be required to alleviate internal pressure on the brain and prevent additional damage that can result.
Costs of Coup-Contrecoup and Other Brain Injuries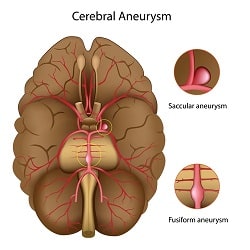 Damage to the brain can usually not be repaired or restored. As a result, coup-contrecoup injuries and other types of brain trauma can have devastating, life-long consequences. A person who suffers a significant trauma with coup-contrecoup brain injury can potentially suffer from permanent physical and mental disabilities. The extent of these disabilities can vary greatly but can be extremely severe in some cases. A head injury of this sort can mean a lifetime of regular rehab, therapy, and assistance. Aside from the obvious emotional impact, this can have significant financial consequences. Image if one of the primary income providers in your family gets in an accident and suffers a serious coup-contrecoup injury. They might not be able to work ever again and require expensive rehab and assistance.
Coup-Contrecoup Settlements and Verdicts
Below are settlements and verdicts in some coup-countercoup cases around the country. There have not been any verdicts involving this brain injury in Maryland in recent years. These results do not tell you the settlement value of your case. But along with other tools – many of which you can find on this website – these may help you narrow the potential range of monetary compensation in your case.
Croghan v Bounce Zone Inc. (Texas 2015) $1.3 million: A 9-year-old boy was at Pump-It-Up (a play place for kids with inflatable bounce house equipment) when he fell off one of the inflatables onto a concrete floor. The boy fractured the right side of his skull and suffered a traumatic coup-contrecoup injury to the brain and subarachnoid hemorrhage. The injuries left him with permanent hearing loss and physical disabilities. A jury awarded $1.3 million in damages.
Plaintiff v Defendant (New York 2014) – $100,000: Plaintiff was rear-ended by the defendant truck driver. Plaintiff suffered a coup-contrecoup head injury from the collision which resulted in permanent vision damage in one eye. The case was settled for $100,000.
Dishman v CJK Trucking (Texas 2013) – $750,000: Plaintiff, a 71-year old school custodian, was rear-ended by a large tractor trailer. The collision was so forceful that the plaintiff's car traveled over 100 yards before slamming into a telephone pole. Plaintiff sought damages for a coup-contrecoup head injury that resulted in depression, balance problems, and memory loss. Plaintiff presented MRIs and expert testimony indicating that the brain damage and resulting impairments would be permanent. The case was settled for $750,000 at pre-trial mediation.
Contact Miller & Zois About Brain Injuries
If you or a family member has been in an accident and suffered a coup-contrecoup brain injury or similar head trauma, you have every right to seek monetary compensation. Contact the Maryland personal injury attorneys at Miller & Zois to discuss your case and find out if you may be able to get legal compensation. We handle at any given time a dozen cases outside of Maryland as well if the injuries are particularly significant. Call us at 1.800.553.8082 or submit a request for a free consultation.