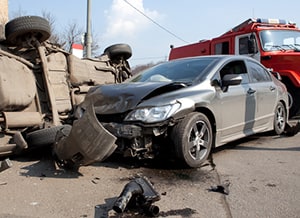 Elephant Insurance is a relatively new insurance company. Launched in 2009, Elephant is a subsidiary of Admiral Group PLC which is one of the largest insurance companies in the United Kingdom. Elephant has its corporate headquarters in Richmond, Virginia. The company offers a complete line of insurance products, including auto, home, and property; however, Elephant's primary focus is auto insurance. In 2020, it became a subsidiary of Admiral Group plc, a leading insurer in the United Kingdom, and operates as a direct-to-consumer auto insurance company.
The company was founded by Kevin Chidwick, who had previously worked in the insurance industry in the United Kingdom, and Stuart Ganis, a former executive at Capital One. The two men saw an opportunity to disrupt the traditional insurance industry by leveraging technology to create a more efficient and customer-focused insurance experience.
Elephant Insurance began selling policies in Virginia in 2009 and has since expanded its coverage to six additional states, including Maryland, Texas, and Indiana.
Elephant Insurance differentiates itself from other insurers by offering personalized coverage options, online policy management tools, and a commitment to customer service. The company's website and mobile app allow customers to easily manage their policies, file claims, and access customer support 24/7.
In 2020, Elephant Insurance was acquired by Admiral Group plc, which saw the company as a strategic investment in the growing direct-to-consumer insurance market in the United States.
In 2023, Elephant writes auto insurance in just a handful of states: Texas, Tennessee, Virginia, Maryland, Illinois, and Indiana. Last year Elephant underwrote just over $200 million in premiums, almost all of which was for auto insurance.
As a new player in the auto insurance world, Elephant still has a tiny comparative market share, so we have a somewhat limited sample size when it comes to dealing with them on claims. That being said, Elephant is still one of the fastest-growing auto insurance companies, and we are starting to run into them more frequently. In July 2018, Elephant announced that it passed the 200,000 insured vehicle milestone. The company is still in the early stages of growth and expansion mode. It has operated at a significant loss every year since it started, but each year they move closer and closer to profitability. It employs 630 people.
Elephant Insurance follows a direct-to-consumer business model similar to companies like Progressive. Instead of operating through agents like more traditional insurance carriers, they offer insurance directly to consumers, primarily through their website. So when you get an insurance policy with Elephant, you deal directly with Elephant, not an insurance agent. This model allows them to offer more competitive rates for auto insurance compared to larger companies.
Elephant is not a big player in Maryland. We initially did not think enough of Elephant Insurance to write about them. But our accident lawyers are seeing them more often in recent years so that they may be on the rise.
Is Elephant a good insurance company to have? They are awful to deal with in litigation if that is any indication. They also get more complaints filed against them with state regulators than the average insurance company of its size.
Auto Insurance Claims with Elephant
Elephant is a new company with a tiny market share, so the company's reputation for handling claims is not yet fully developed. However, early indications of how the company deals with an auto claim are not overly positive. Elephant has the largest market share in Texas. Texas Insurance Department reports that Elephant consistently has a consumer complaint rate three times higher than other companies.
Elephant also has a high incidence of negative consumer reviews with the Better Business Bureau – many negative comments related to the claims process. For instance, many online reviews and complaints reported that claims adjusters at Elephant were non-responsive and uncooperative when paying out on claims where their driver was clearly at fault.
A similar trend of negative online reviews and comments about Elephant and its auto claims department can be found on other sites. Of course, negative online postings must be taken with the proper perspective since most online reviews are usually negative. However, when compared to reviews from other insurance companies, the online reviews for Elephant are clearly skewed toward the negative.
Personal injury attorneys have noted other peculiar practices by Elephant's auto claims department. Elephant Insurance's claims adjusters want Maryland lawyers to sign a release and indemnification agreement after setting a case to finalize the settlement. This is nonsense and arguably unethical for a Maryland lawyer to do. Elephant adjusters also sometimes want the client's social security number before making payment on a settlement. This too, is not permissible.
Are these things a big deal? No. But they underscore how difficult Elephant Insurance can be to deal with on personal injury claims.
Defense Counsel for Elephant Auto Claims
Elephant does not appear to employ a large team of in-house attorneys like Allstate and other larger insurance carriers. Most, if not all, Elephant claims that end up in litigation apparently get referred to outside counsel. In Maryland, Elephant has used at least three different law firms that we know of to defend cases against their insured drivers:
Niles, Barton & Wilmer, LLP (Baltimore)
Rollins, Smalkin, Richards & Mackie, LLC (Baltimore)
Hartel DeSantis & Howie, LLP (Hanover, MD)
Elephant strikes our lawyers as a classic schoolyard bully. Quick to say let's fight (litigation) but unwilling to see it through to the end (trial). Companies like Elephant make you file a lawsuit, and their lawyers talk tough until it is time for trial. Then reasonableness settles in, and you get a fair settlement offer.
Elephant Verdicts & Settlements
Agyekum v. Tolson

 (Maryland 2021): $30,000: the plaintiff was rear-ended at an intersection in Baltimore City and the at-fault driver fled the scene so she brought an UIM claim against her insurer, Elephant. The plaintiff suffered soft tissue injuries to her neck and back. A bench trial resulted in a verdict of $30,000.
N.F. v. Fulscher (Virginia 2020): $35,000: A minor female passenger was struck head-on. She suffered personal injuries. Her mother alleged that the other driver's negligence caused them. She claimed she drove while intoxicated and failed to stay in her travel lane. The woman settled with the liability insurer, Elephant, for $35,000.
King v. JBJ-B (Virginia 2019): $25,000: Pedestrian accident case involving a minor child. The injuries did not appear to be particularly significant. This may have been the insurance policy limits in the case ($25,000 is the minimum in Virginia, and Elephant historically writes a lot of tiny insurance policies).
Jones v. Sawyer (Virginia (2018): $100,000: This is a wrongful death case where the amount of insurance coverage capped the plaintiffs. The at-fault driver had only a $25,000 policy with GEICO. The driver had a $100,000 uninsured motorist policy with Elephant Insurance. So Elephant tended $75,000 (the policies did not stack). The lesson is that you must protect yourself and your family with a sizeable uninsured motorist policy.
Elephant Insurance v. Ahmad (Texas 2016) $14,300: In this case from Texas, Elephant brought a subrogation claim against an at-fault driver to recover damages paid out to one of its insureds. The case settled before trial for $14,361.
Hawkins v. Elephant Insurance (Texas 2016) $25,000: One of Elephant's insureds made this claim for uninsured motorist benefits after being injured in a multi-car pileup accident. Elephant allegedly refused to pay fair value on the claim, and the insured sued them for breach of contract and violation of various Texas laws regarding insurance claims. Elephant initially disputed liability but eventually agreed to settle the case for $25,000.
Esparza v. Combs (Texas 2015) $20,000: Elephant's insured driver caused an accident when he made a negligent left turn in front of the plaintiff's oncoming vehicle. Plaintiff, a child in a car seat, allegedly suffered a broken leg from the airbag deployment. Shortly after filing suit, Elephant agreed to settle the case for $20,000.
Stringfellow v. Elephant Insurance (Maryland 2014) $47,000:Plaintiff had auto insurance with Elephant. After suffering injuries in a hit-and-run accident, she claimed uninsured motorist benefits under her policy with Elephant. Elephant refused to pay the claim, and she brought suit against them for breach of contract. A jury in Baltimore City found in favor of the plaintiff and awarded a $47,000 payout.
Why are these verdicts so small? Elephant seems to write minimal policies. An insurance company with a small policy usually pays the policy limits long before a trial. You are better off looking at cases with similar injuries to yours if you are trying to determine the full value of your claim.
Service of Process on Elephant
Elephant Insurance is a Delaware corporation headquartered in Glenn Allen, Virginia. Elephant is licensed and operates in Maryland as a foreign-state insurance company. If you need to serve Elephant Insurance directly in a Maryland case, you can serve the Maryland Insurance Commissioner. If you are bringing an action against a driver who Elephant insures, you will need to serve the individual driver directly. Once the individual driver is served, Elephant will be obligated to step in and indemnify their insured.
Hire an Experienced Accident Attorney to Handle your Auto Case
If you have been injured in an auto accident and need to pursue a claim against another driver insured by Elephant (or another insurance company), you should hire an experienced auto accident firm like Miller & Zois to help you bring your claim. Miller & Zois can help you get the maximum possible value for your injury claim. Call us at 800-553-8082.