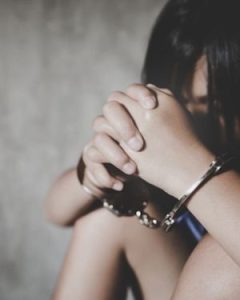 Our firm is representing victims of human trafficking in lawsuits against hotels, websites, and other businesses that negligently allowed the exploitation to happen and/or profited from it. Victims are now able to sue and get financial compensation from businesses for negligently (or intentionally) facilitating, supporting, or promoting sexual exploitation. On this page, we will define human trafficking, identify the businesses that often facilitate or profit from it, and explain when victims of human trafficking might be able to sue these businesses and get money damages.
What Does "Human Trafficking" Mean?
Human trafficking is the practice of using force, coercion, or fraud to compel individuals into providing labor or service. Most human trafficking involves sexual exploitation.
A decade ago, the term "human trafficking" specifically referred to the act of illegally transporting individuals into a country for compulsory labor or sexual exploitation. The classic example of human trafficking under this framework was smuggling immigrants into the country and putting them to work in the sex industry.
Today, however, the legal definition of human trafficking has evolved and expanded to include all aspects of the exploitation system. The crime of human trafficking can occur with or without any smuggling across the border. Trafficking humans occurs whenever individuals are forced into servitude by means of threats, fraud, or other methods of coercion.
Who Can Be a Victim of Human Trafficking?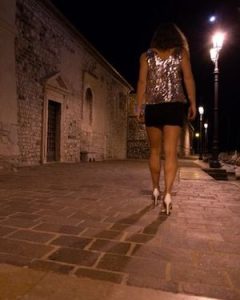 One of the biggest misconceptions about human trafficking is that the victims of this system are always desperate foreign people from underdeveloped countries. The truth is that almost anyone can become a victim of human trafficking. Well-educated, affluent, American citizens can become victims of human trafficking. However, individuals at the lower end of the socioeconomic ladder are much more likely to become victims.
Both men and women can be victimized by human trafficking, although women are much more likely to be victimized. Most estimates suggested that women account for at least 70% of human trafficking victims. Sadly, children are also commonly victimized by human trafficking.
How Does Human Trafficking Occur?
Human trafficking can occur in almost an infinite number of ways. However, the classic and most common form of human trafficking involves transporting victims out of their home country. Victims are often recruited with fraudulent promises of economic opportunities or normal employment arrangements. In some cases, however, victims are forcibly abducted.
After recruitment (or abduction), the victims are then illegally transported into the United States. Once in the U.S., the victims are particularly vulnerable and various forms of coercion are employed to compel them to provide labor or services.
What Industries are People Trafficked For?
Human trafficking can occur in any industry, but there are certain industries that most victims of trafficking end up in. The industries most frequently associated with human trafficking are:
Sex Industry: the largest percentage of human trafficking victims end up being forced to work in the sex industry either as prostitutes or entertainers.
Manual Labor: some victims of trafficking end up being forced to work in manual labor jobs, often for contractors or at factories.
Agriculture: agriculture is another very common destination for victims of human trafficking, especially in certain areas that require large pools of seasonal labor.
Hospitality: trafficking victims also can end up working in the hospitality industry at places like hotels or cleaning services.
Victims of Human Trafficking Can Now File Lawsuits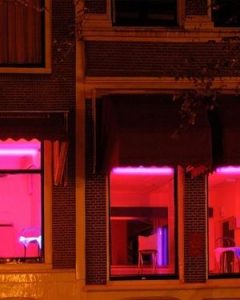 In the past, victims of human trafficking had very little in the way of legal options. Criminal prosecution of human traffickers has always been very difficult for a variety of reasons. The perpetrators are often elusive and hard to identify and the necessary proof is often difficult to present. In any event, criminal prosecution does nothing to help the victims of trafficking get back on their feet.
Today, however, victims of human trafficking have another legal option: they can file a civil lawsuit against commercial businesses that facilitated or profited from human trafficking and exploitation. Federal state laws now permit victims of trafficking to recover money damages from businesses that financially benefitted from their exploitation. The Trafficking Victims Protection Reauthorization Act (TVPRA) gives victims of human trafficking the legal right to bring civil cases against any business or individual that "knowingly benefitted" from participation in a trafficking venture.
Human Trafficking Lawsuits Against Big Hotel Chains
The new rights created by the TVPRA have given rise to a number of major civil lawsuits brought by victims of human trafficking. Over the last 2 years, lawsuits have been filed across the country by trafficking victims against major hotel companies such as Hilton, Marriott, and Wyndham. These lawsuits are being filed on the grounds that the hotels knew (or should have known) that sex trafficking and exploitation were occurring at their hotels and that they profited from these activities. Some of these lawsuits have resulted in major financial settlements.
Human trafficking lawsuits against hotels may occur when a hotel is found to have been complicit in or knowingly allowed human trafficking to occur on its premises. These lawsuits may be brought by the victims of trafficking or by government agencies. These types of lawsuits typically allege that the hotel failed to take adequate measures to prevent trafficking or failed to report suspected trafficking to the authorities. In some cases, hotels may also be liable for damages related to the harm suffered by trafficking victims, including physical and emotional harm, lost income, and other damages.
In order to prevent human trafficking, hotels are expected to implement comprehensive anti-trafficking policies and procedures, including training their employees to recognize and report signs of trafficking, implementing systems to monitor and report suspicious activities, and cooperating with law enforcement in trafficking investigations. They also should have been aware of the End Child Prostitution and Trafficking (ECPAT-USA) and its Tourism Child-Protection Code of Conduct and guidance from the Department of Homeland Security, which identified warning signs of human trafficking, including poor physical appearance, constant monitoring, and requests for housekeeping and towels without entry into the room. When hotels fail to take these steps, they should be held liable for their role in allowing trafficking to occur.
But, often, the hotel's negligence is willful, knowing about sex trafficking and turning a blind eye to it.  A lot of these hotels have complaints in their customer reviews where other hotel guests complain about open prostitution and human trafficking at the hotel.
Who Can Be Sued for Human Trafficking?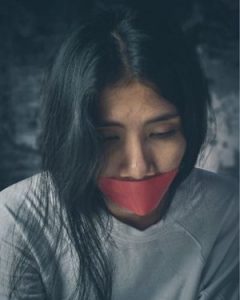 Under the new laws, any business or individual can be sued if they financially benefitted from activities that they knew or should have reasonably known to involve human trafficking. This would include businesses that directly and knowingly participated in the exploitation of human trafficking victims for the purpose of financial gain (e.g., brothels, topless bars, massage parlors, pornography websites, adult entertainment companies, etc.).
Defendants can also include businesses that were not directly involved in the exploitation of trafficking victims but looked the other way and received financial benefits from the activities. A classic example of this would be a hotel that fails to report or allows a sex trafficking operation to continue and receive a financial benefit.
Contact Miller & Zois About Human Trafficking Lawsuits
Our firm is currently seeking new cases from human trafficking victims. If you were a victim of human trafficking you may be entitled to sue any businesses that financially benefitted from your exploitation. Call our office today for a free consultation to find out if you qualify for a human trafficking lawsuit.