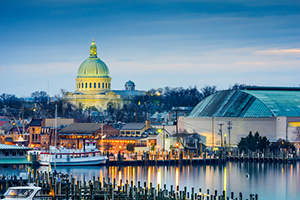 Maryland's legislature has enacted a new law on March 31, 2023 that will lift the statute of limitations on civil lawsuits for child sex abuse that occurred years ago. The new law gives thousands of former victims of child sexual abuse the ability to bring a lawsuit and get compensation from the abuser or the school, church, or other organizations that failed to stop the abuse.
The Maryland sex abuse lawyers at Miller & Zois fight on behalf of victims by making those responsible pay. We are actively seeking new cases from anyone who was sexually abused as a child. Call our sexual abuse lawyers today at 800-553-8082 to talk about your options.
Civil Lawsuits for Sex Abuse
Any sexual touching or contact by an adult against a minor (under age 18) is considered sexual abuse. Child sex abuse is a crime that can be prosecuted by the state. In addition to criminal prosecution (or sometimes instead of criminal charges) victims of the abuser have to option of filing a civil lawsuit to get financial compensation.
Defendants in a civil sex abuse lawsuit can include both the individual who committed the abuse and/or any companies or institutions that had a duty to prevent the abuse. Examples of institutional defendants in a sex abuse lawsuits would include schools, churches, youth organizations, or the company where the abuser worked. These institutional defendants can be held liable for negligently failing to prevent the abuse, or negligently failing to supervise the abuser's activities.
Maryland's Old Statute of Limitations for Child Sex Abuse Lawsuits
Sexual abuse civil lawsuits are currently subject to a general 3-year statute of limitations that is applicable in most tort cases. Under this law, an abuse victim would have 3-years from the date of the last incident of abuse to bring a civil lawsuit or they will lose the right to sue.
If the incident of abuse occurred when the victim was a child (under 18) then something called the "minority exception" applies. In a normal tort case when the minority rule applies, the 3-year statute of limitations begins to run when the victim turns 18. In 2017, however, Maryland amended the law to give child sex abuse victims until their 38th birthday in order to file a civil lawsuit. The problem is that this amendment to the law only applies to future cases. It did not retroactively cover abuse that already occurred in the past.
Other States Have Passed New Laws to Allow More Child Sex Abuse Lawsuits
A series of major scandals involving child sex abuse at churches, schools and other places recently led to significant public pressure to hold abusers accountable for their actions. This eventually prompted a growing number of states to enact new laws making it easier for victims of prior child sex abuse to bring civil lawsuits.
So far, at least 15 states have new laws on the books which expand the right of child sex abuse victims to pursue civil lawsuits years after the abuse occurred. The details of these new laws vary in each state. Some states have completely lifted any statute of limitations on child sex abuse cases. Others have simply extended the limitations period and applied it retroactively for a limited period of time.
Prior Efforts to Enact New Law in Maryland
Maryland did not join many other states that passed new laws to facilitate child sex abuse civil lawsuits. In 2017, the Maryland legislature did amend the statute of limitations to give child sex abuse victims until their 38th birthday to file a civil lawsuit. But this amendment was not made retroactive (thanks to extensive lobbying by the Catholic Church) so it did nothing to help victims of abuse that already occurred.
The failure to pass a new law in Maryland addressing child sex abuse lawsuits was not due to a lack of interest or effort. In fact, the Maryland House of Delegates (the lower state legislative branch) passed numerous bills over the last several years that were aimed at giving victims of prior sex abuse the right to sue. None of those bills ever became law, however, because they were repeatedly rejected by the Maryland State Senate.
Maryland Grand Jury Report to Be Released Soon (March 2023)
Maryland's Archdiocese of the Baltimore Catholic Church has been investigated for sexual abuse. After a four-year grand jury investigation, a judge is set to release details of what children and young adults endured over the past 80 years. The report implicates 158 priests, and there were 600 alleged victims.
The investigation found that the abuse changed the survivors' lives and often took years for them to come to terms with their abuse. Many states, including Maryland, are using the investigations to rethink laws on how long after abuse victims can file lawsuits against their abusers or the organizations harboring them.
The hope is that the report will bring a sense of validation to survivors, many of which are paradoxically rooting for and bracing for the report's release.
New Law Passed in 2023
A new law give victims of prior child sex abuse the right to file civil lawsuits is already on the legislative agenda for the Maryland General Assembly. The bill is called the Hidden Predator Act (Md. H.B. 687) and it would give thousands of abuse victims the ability to get compensation.
Unlike previous years, the bill is expected to pass easily this time for two reasons. First, the two primary opponents of the bill (Sen. Robert Cassilly and Sen. Michael Hough) are no longer state senators. Cassilly and Hough spearheaded the coalition that effectively blocked the reform bill from passing each year. The second reason that the bill was passed this year is that the Maryland Attorney General is about the public release a report detailing decades of child sex abuse in the Baltimore Catholic Church.
March 31, 2023 Update: the bill has passed both Maryland legislatures and now goes to the Governor for his signature.
Contact Miller & Zois About a Child Sex Abuse Lawsuit
Get information about your options and learn exactly how a case like yours would proceed and what it would involve. Call our sex abuse lawyers at 800-553-8082 for a free consultation. Is there someone you would rather speak to about your case? Look at our team and decide. Again, you can reach our attorneys for the sexually abused by reaching out online or by text at 410-835-4103.