Ethicon Physiomesh Hernia Lawsuits
Our lawyers are handling Ethicon Physiomesh hernia mesh lawsuits throughout the United States.
May 2, 2022 Update: There is a global settlement in the Ethicon Physiomesh hernia repair lawsuits. There are no settlement numbers that have been released so will know know what your individual settlement amount is.
The big question is will there be more Ethicon hernia mesh lawsuits in the future? There will still be more henria mesh lawsuits involving Physiomesh because many victims have not yet had complications. There are still many people out there with a recalled mesh inside of them.
June 14, 2021 Update: Settlement speculation heats up after the June 7, 2021 J&J Ethicon Physiomesh trial that lawyers thought could be the class action settlement trigger was postponed. Maybe J&J (wisely) wants to get these cases settled before taking a large jury verdict.
We will know more soon if a Physiomesh settlement is on the horizon or whether we will need jury verdicts to get J&J to make settlement offers that compensate victims for the harms they have suffered.
Status of Ethicon Physiomesh Hernia Repair Lawsuits
So where we are with the Ethicon Physiomesh hernia repair lawsuits? All federal court claims are centralized all federal product liability lawsuits involving Ethicon Physiomesh hernia repairs before U.S. District Judge Richard Story in the Northern District of Georgia in an MDL.
This means that no matter where you are, your lawsuit will be in federal court against Ethicon for its defective hernia mesh will be in Georgia under Judge Story (unless you bring a state court claim which you can only do in a few states).
As of April 2022, the number of pending J&J hernia mesh suits is over 3,617 in the MDL class action. The first Ethicon trial was set for June 7, 2021. This trial was delayed in the mist of swirling settlement rumors. There has now been a settlement. Some hernia mesh lawsutis will opt out of the settlement. But most victims will get a settlement check and this will be over for them.
If you have not brought a hernia mesh claim but what to do so, you should seek legal representation now before the statute of limitations becomes an issue. We believe many of these hernia repair cases involving the Ethicon Physiomesh and Artium C-Qur could have a significant trial and settlement value.
Get a Hernia Mesh Lawyer. Now.
If you believe you have a case, call us today at 800-553-8082 or get a free online consultation. There is no cost unless you get compensated by a settlement or verdict. You do not want to sleep on your rights and miss any applicable statute of limitations.
Ethicon Physiomesh
Physiomesh is a type II medical device to treat hernias. You get a hernia when your intestine, organ, or fatty tissue squeezes gets in a whole in the surrounding muscle or connective tissue. There are 400,000 ventral hernia repairs done every year, most laparoscopically.
That sounds like a lot of money to be made to repair hernias. Enter hernia mesh products. These products have evolved a lot but are 80-years-old. These meshes differ in material, size, density, and other characteristics, allowing surgeons to select the most appropriate mesh for a particular patient or procedure. The majority of surgeons use a mesh product for hernia repair surgery for all but the smallest hernias. An ideal prosthetic mesh product for hernia repair should mimic the the abdominal wall
Ethicon, a subsidiary of Johnson & Johnson, was approved by the U.S. Food and Drug Administration through a backdoor called 501(k). It means the medical product was not tested by the FDA as other new products would be because it is "substantially similar" to other surgical meshes.
So Physiomesh piggybacked off previous flexible composite mesh systems like Prolene, UltraPro, and Physiomesh.
Naturally, they have all had their problems. Prolene has been the subject of FDA recalls and other actions.
There are probably lots of devices that should receive 501(k) approval. But it is incredible how the discussion of the product history in mass tort lawsuits begins with "the product got 501(k) approval…."
Physiomesh has a unique five-layer design. There are two layers of polyglecaprone-25 ("Monocryl") film covering two underlying layers of polydioxanone film ("PDS"). The latter is coated by a polypropylene mesh.
Despite the Physiomesh's 501(k) approval, this is a novel design for a hernia repair product. This design is not used in any other hernia repair product. This multilayer coating was sold to doctors and patients as an innovation that would limit adhesions and inflammation and help the mesh incorporation into the body.
Non-absorbable mesh, made from synthetic materials, is intended to remain within the body permanently. This new design was supposed to do a better job of effectuating that purpose.
Instead, the multi-layer coating did just the opposite of its touted purpose of better incorporation of the mesh into the body. Instead, some patients had an intense inflammatory response.
Plaintiff's lawyers also allege that the multi-layer coating of the Physiomesh patches are cytotoxic, immunogenic, and not biocompatible. The result is delayed wound healing, inflammation, foreign body response, rejection, infection, and other serious injuries, including hernia recurrence and additional surgery.
This mesh also has had its share of tears — arguably because arguably the "lightweight" feature it was selling was too light. The brittleness of the mesh also leads to degradation. This mesh may also have had too little polypropylene exposed which means that the mesh was not correctly incorporated into the abdominal cavity.
Ultimately, researchers found that Physiomesh (including Prolene Mesh) yielded higher rates of recurrence and reoperation than other comparable mesh material products intended for the same use.
On May 25, 2016, the evidence of these problems with the Physiomesh reached a critical mass. In a urgent field safety notice, Ethicon/Johnson & Johnson admitted to doctors what many of them were already doing anyway: stop using the Ethicon Physiomesh.
Why? We know why. Independent studies showed the need to a second hernia repair surgery and other serious side effects using this composite mesh was outrageously high.
Was this a recall? If you could waterboard a corporation, they would probably still say no. But the line between a recall and a voluntary withdrawal is pretty razor thin. It looks like what it is. Ethicon took the product off the market because it was no safe.
What We Can Expect in the Ethicon Physiomesh Lawsuits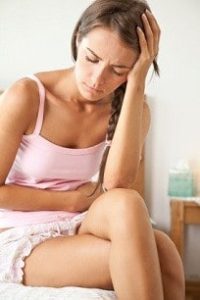 It is hard not to look back to the ring issues with the Kugel Mesh cases to figure out where these claims are going.
The Kugel mesh patch is made of two pieces of mesh that surround a flexible plastic ring. The surgeon places the mesh patch in a small incision. The surgeon would fold the patch and put it at the site of a hernia. The released ring would then spring back into its original shape, flattening the patch. The mesh-like material would serve as a substrate, allowing the hernia patient's own tissue to grow and assist in healing the hernia.
Like the Ethicon Physiomesh, this mesh patch was prone to break, leading to bowel perforations and chronic intestinal fistulae. These are severe conditions that pose a significant health risk to hernia patch patients.
The problem with the Kugel hernia patch was that the plastic component could break and cut through a patient's internal organs and tissue. In many cases, the memory recoil ring can break while being inserted. If the Kugel recoil ring snaps, the most common complication is bowel perforations or rupture and chronic intestinal fistulae.
The common thread is the idea of grabbing as much market share as possible without keeping an eye on safety.
What Is Average Settlement Value of an Ethicon Physiomesh Lawsuit?
Our lawyers do not know how much the average settlement value will be in the Ethicon Physiomesh or Artium C-Qur. But the smart money was always on these cases reaching a global settlement where most of the claims resolve where no plaintiffs ever see the courthouse steps before a settlement.
What we do know is that the average settlement in the Kugel hernia mesh cases were about $70,000. The conventional wisdom is that the average settlement value of the Ethicon Physiomesh cases will be slightly higher.
Get a Lawyer from Your Ethicon Physiomesh Lawsuit
Our lawyers are STILL reviewing cases for compensation for mesh hernia patch cases throughout the United States. You may have a claims for lost wages and medical expenses. Most of all, you deserve financial compensation for your emotional distress and pain and suffering. It did not have to be this way. Call our mesh hernia patch attorneys at 1-800-553-8082 click here for a free online web consultation.
Remember, all of these Ethicon physiomesh lawsuits are handled by our hernia mesh lawyers under a contingency fee agreement. What does this mean? It means the lawyers are fronting all of the cost of bringing the case and you only pay an attorneys' fee or pay back our expenses if we obtain a Physiomesh settlement with Ethicon.