Zantac Cancer Recall
Zantac cancer lawyers like us have been pounding the Internet in recent weeks reaching out to potential victims. Many attorneys are predicting that the Zantac lawsuits could be among the biggest class action claims in history.
What are these class action lawsuits about? Do you have a potential Zantac lawsuit? Our attorneys answer these questions for you if you were diagnosed with cancer after taking Zantac.
Who Qualifies for a Zantac Lawsuit?
To qualify for a Zantac lawsuit, you need to meet the following minimum criteria:
(1) You took Zantac (or ranitidine) on a daily basis for a period of 6 months or longer; and
(2) You were subsequently diagnosed with any of the following types of cancer:
Stomach cancer
Esophageal cancer
Liver cancer
Panceratic cancer
How much money can you get for a Zantac lawsuit?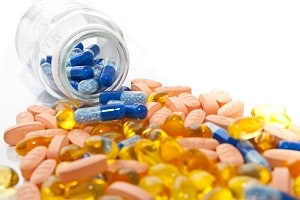 To date, there have not been any settlements in a Zantac lawsuit so we don't know for certain how much Zantac cases might be worth. However, based on settlements in prior mass tort cases, Zantac cases in the top settlement tier (plaintiffs with the most serious injuries) could get settlement payouts of around $500,000. Second-tier cases may be worth$150,000-$200,000. Cases in the lowest settlement tier would get less than $100,000. To see how much your Zantac case might be worth, see our Zantac settlement amount projection page.
Has anyone gotten a settlement in a Zantac lawsuit?
There are currently thousands of individual Zantac lawsuits pending around the country. So far, however, none of these lawsuits have been resolved with a settlement. This is very typical in mass tort cases like this. The defendants in the Zantac litigation will likely negotiate a global settlement of all pending cases rather than work out piecemeal settlements.
When will the Zantac lawsuits settle?
Based on the recent scheduling order issued in the Zantac MDL, the first round of bellwether test trials will probably begin in January or February 2023. Based on timelines in prior mass tort cases, this would mean that the earliest that we might see a global settlement in the Zantac cases is the end of 2023.
How much will the lawyers get from a Zantac settlement?
If you file a Zantac lawsuit and get a settlement, your lawyer will get a contingency fee of 33-40%, plus expenses. In mass tort cases, like Zantac, expenses are usually minimal so if a plaintiff settles for $100,000, they will probably get very close to 60% or $60,000. See a sample contingency fee agreement.
Are the Zantac lawsuits a class action?
Not exactly. Thousands of Zantac lawsuits have been filed across the country and consolidated in an MDL, which is similar to a class action. Find out more about "class-action MDLs" and why they are better for plaintiffs.
Does Zantac Cause Cancer?
In April 2019, an independent pharmaceutical testing lab, Valisure, conducting quality and safety testing and analysis on Zantac and its generic equivalents. The Valisure testing found that ranitidine (the active ingredient in Zantac) contained shockingly high levels of a toxic chemical called NDMA. NDMA (N-nitrosodimethylamine) is a chemical byproduct that results from certain modern manufacturing processes. It is well-known that NDMA causes cancer and it is listed as a human carcinogen by the World Health Organization, the Environmental Protection Agency, and numerous other international health authorities.
NDMA is particularly linked with certain types of cancer including liver, bladder, kidney, and intestinal cancer. Anyone who regularly used Zantac or a generic equivalent for a prolonged period may have been inadvertently ingesting NDMA and increasing their risk of developing cancer.
Is it Safe to Take Zantac?
It may not be safe to take Zantac or other products containing ranitidine because they may contain high levels of a cancer-causing chemical called NDMA. Testing recently discovered that Zantac and its generic equivalents contain alarmingly high levels of NDMA. NDMA is a chemical that is known to cause cancer. In response to this discovery, Zantac and generic ranitidine products have been pulled off the shelves by major retailers across the U.S.
Has Zantac Been Recalled?
Canada, France and other European health authorities have issued mandatory recalls of Zantac and other drugs that use ranitidine, the active ingredient in Zantac. The US Food and Drug Administration (FDA) issued a public safety warning but has not required a mandatory recall. Nevertheless, major retailers like CVS, Walgreens, and others decided to pull Zantac and generic ranitidine products from their shelves across the U.S. Soon after manufacturers of brand and generic Zantac announced that they were voluntarily recalling their medications in response to the NDMA discovery. Our lawyers have seen this tactic over the years. They want to call it a voluntary withdraw instead of a recall. They can call it what they want. It is a recall in every sense that regular people use the word.
Why a Zantac Recall?
Since July 2019, Zantac and other heartburn medications with the active ingredient ranitidine have been rapidly disappearing from retail shelves. The reason Zantac and is being recalled is because lab testing and analysis recently discovered that ranitidine, the active ingredient in Zantac, may contain shockingly high levels of NDMA. NDMA is a toxic chemical that causes certain types of cancers. Brand and generic Zantac has been sold over-the-counter for years, but manufacturers and retailers were previously unaware that it contained high NDMA levels. The discovery of this cancer-causing chemical in Zantac lead to widespread safety recalls.
Is Zantac the Same as Ranitidine?
Zantac and ranitidine are the same thing. Zantac is just the brand name for ranitidine. Ranitidine is the active ingredient in all brand name Zantac products as well as generic versions of Zantac. Ranitidine works by blocking a hormone in the body called histamine which activates stomach acid pumps. This effectively decreases the levels of stomach acid and prevents heartburn and related problems.
Which Ranitidine Products Have Been Recalled?
All over the counter heartburn medications with ranitidine as the active ingredient have been recalled or pulled from shelves. This includes all products under the Zantac brand name as well as all generic equivalents of Zantac which contain ranitidine.
What Is the Cancer Causing Ingredient in Zantac?
The active ingredient in Zantac (ranitidine) was recently found to contain high quantities of a cancer causing chemical known as N-nitrosodimethylamine (NDMA). NDMA was originally used as component in rocket fuel, but in the early 1970s it was discovered that NDMA is a potent carcinogen.
Our lawyers are seeing this problem not just with Zantac but with other drugs. Animal testing of NDMA found that it repeatedly caused very high rates of certain types of cancer. It is now widely accepted as a chemical substance that causes cancer. The Zantac defendants probably will not disagree with this. As a result, NDMA is no longer intentionally manufactured or used in anything. It does appear, however, as a byproduct of certain chemical manufacturing processes and can be found at extremely low levels in certain types of processed foods.
What Kind of Cancer Does Zantac Cause?
It was recently discovered that Zantac and generic equivalents containing the active ingredient (ranitidine) contain very high levels of NDMA. NDMA is a well-known carcinogen that has repeatedly caused cancer in animal lab testing. NDMA can increase the risk of all types of cancer, but it has been specifically linked as a cause of certain types of cancer.
The types of cancers most closely linked to NDMA ingestion originally were liver cancer, stomach cancer, colon cancer, and other cancers involving the gastrointestinal system. But in 2022, the Zantac class action is limited to pancreatic, stomack, esophageal, liver, and bladder cancer.
Are Zantac Lawsuits Being Filed?
Hundreds of Zantac product liability lawsuits have already been filed across the U.S. and thousands more are expected to be filed over the next few years. In October 2019, a multidistrict litigation (MDL) was filed by plaintiffs' lawyers in the Northern District of California to centralize all incoming Zantac lawsuits in federal courts. The Zantac MDL will likely end up being one of the largest drug MDLs ever as experts are predicting that it will include thousands of individual Zantac plaintiffs.
Who Makes Zantac?
Zantac was originally developed by GlaxoSmithKline back in the 1980s. However, the original patent protection on Zantac (ranitidine) expired years ago and by the time ranitidine was recalled in 2019, there were at least 10 different companies manufacturing prescription and OTC ranitidine products in the U.S.
Contact Miller & Zois About Zantac Cancer Lawsuits
Our lawyers are getting phone calls and web contacts about new Zantac cancer cases. If you used Zantac and were diagnosed with cancer, we can help you. Contact our attorneys at 800-553-8082 or contact us online to talk about your options and whether you may be eligible for compensation.