This page is about Zantac bladder cancer lawsuits. The thinking on the connection between NDMA and bladder cancer has evolved even over the course of 2022. Our lawyers now believe the bladder cancer cases are the strongest Zantac lawsuits.
Taking it a step further, our attorneys believe the scientific evidence is strongest that NDMA exposure causes bladder cancer more than any other type of cancer. Our attorneys discuss the Zantac litigation generally and what we believe will be the likely average settlement amount for a Zantac bladder cancer lawsuit.
January 2023 Update: This page was written before the judge in the Zantac MDL dismissed every Zantac lawsuit in federal court.  This litigation is not over – especially in state court.  But there is no question everyone is reeling from this ruling and that much of this post is now outdated.
Zantac Bladder Cancer Lawsuit
In 2018, product testing by an independent laboratory discovered that the popular heartburn drug Zantac (ranitidine) contained a known carcinogenic chemical called NDMA. This unexpected discovery prompted a national Zantac recall followed by thousands of Zantac cancer claims. The Zantac lawsuits have been consolidated into a "class action" MDL and bellwether test trials are set to begin in five months in October 2022.
As the scientific and medical evidence in the Zantac litigation has progressed, a handful of cancer types have been identified as having a strong causal link to regular Zantac use. One of the cancer types that appear to be caused by prolonged, regular use of Zantac is bladder cancer.
The Zantac Product Liability Lawsuits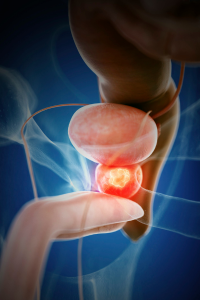 Zantac was once was one of the most widely used drugs in the U.S. Zantac (ranitidine) is an antacid that first released in the 1980s and was available in both over-the-counter and prescription forms. GlaxoSmithKline originally developed and released Zantac but it was widely available in generic versions manufactured by various companies.
In 2017, an estimated 15 million Americans used Zantac (or a generic equivalent) regularly for the treatment of heartburn. Zantac was presumed to be completely safe. In 2018, however, random quality testing found that Zantac contained very high levels of a chemical called NDMA (N-Nitrosodimethylamine). NDMA is highly toxic to the human body and is a known carcinogen. The levels of NDMA in Zantac were so high that the FDA issued a public safety warning and Zantac was promptly pulled off retail shelves across the country.
The recall led to a flood of Zantac lawsuits by individuals claiming that their chronic exposure to NDMA in Zantac caused them to develop cancer. Over 70,000 Zantac lawsuits have been filed and consolidated into a Zantac MDL in the Southern District of Florida.
Zantac and Bladder Cancer
At the outset of the Zantac litigation, it was not entirely clear exactly what types of cancer might be caused by ingestion of NDMA in Zantac. There was, however, a wealth of scientific research establishing that prolonged exposure to NDMA could cause cancer. The discovery of NDMA in Zantac and the related lawsuits led to additional research and studies on the connection between Zantac use and cancer.
This research has developed reliable evidence showing that at least five different types of cancer appear to be caused by NDMA in Zantac. Bladder cancer is one of this group of five cancers. Studies and expert witness opinions have established very strong evidence of causation between prolonged Zantac use and bladder cancer. This evidence will show that individuals who used Zantac or generic ranitidine regularly for a prolonged period (at least 1 year) displayed higher rates of bladder cancer compared to the general population.
One of the reasons there is such a strong connection between Zantac and bladder cancer is that the NDMA in Zantac was primarily being processed through the bladders of regular Zantac users. A study found that users who took ranitidine (Zantac) showed abnormally high levels of NDMA excretion in their urine. The study found that taking a single 150 mg ranitidine pill resulted in 47,000 ng of NDMA in the urine, which is 500 times the maximum safe daily limit for NDMA set by the FDA.
Research has also shown that certain pre-existing conditions or risk factors can significantly increase the risk of developing bladder cancer from ingesting NDMA. Zantac users with a medical condition called schistosomiasis may be at an elevated risk of developing bladder cancer from NDMA ingestion. Peptic ulcers may also be a risk factor for developing bladder cancer from NDMA in Zantac. Studies have shown that individuals with peptic ulcers showed an abnormally elevated risk level of developing bladder cancer from NDMA in Zantac.
Zantac Bladder Cancer Lawsuits
Thousands of Zantac cancer lawsuits have been filed over the last few years involving a variety of different cancer types. The 4 types of cancer most frequently alleged in Zantac product liability lawsuits have been: (1) prostate cancer, (2) breast cancer, (3) colon cancer, and (4) bladder cancer. As causation evidence for each of the specific cancer types continued to emerge in the Zantac litigation, it became clear that certain cancers did not appear to have a strong link to NDMA in Zantac.
In response to this developing evidence on causation, the plaintiffs' steering committee in the Zantac MDL advised that they would not be litigating Zantac cases involving prostate, breast, colon, kidney, and lung cancer. Moving forward, the Zantac litigation will focus on cases involving bladder cancer, stomach cancer, pancreatic cancer, esophageal cancer, and liver cancer. Of these, bladder cancer accounts for the highest number of pending Zantac cases.
How Much Will Zantac Bladder Cancer Lawsuits Be Worth?
None of the Zantac NDMA lawsuits have gone to trial or settled, so we don't know for sure exactly how much Zantac bladder cases might be worth at trial or settlement. We can make a reasonable estimate as to the potential value of Zantac bladder cases, however, by looking at other tort lawsuits in which bladder cancer was the primary injury.
The best prior comparable for valuing the Zantac bladder cancer cases is definitely the 2015 global settlement in the mass tort litigation involving the prescription drug Actos. In 2015, the manufacturer of Actos settled thousands of product liability claims alleging that the drug caused bladder cancer. Under the terms of the Actos global settlement, individual plaintiffs received about $296,000 for their bladder cancer claims.
Our lawyers think that bladder cancer claims will have a similar value if a global settlement is reached in the Zantac litigation. This would mean that Zantac bladder cancer cases have an estimated settlement value of around $300,000.
Bladder Cancer Verdicts and Settlements
Below are verdicts and reported settlements from recent tort lawsuits in which the plaintiff's primary injury was bladder cancer. These verdicts and settlements offer some helpful guidance on what the potential value of Zantac bladder cancer cases might be in a bellwether trial.
Many of these verdicts are from medical malpractice alleging that the defendants failed to timely diagnose the plaintiff's bladder cancer. There are several differences between misdiagnosis of bladder cancer and a product liability case alleging bladder cancer. So these verdicts and settlement amounts are misleading. But our lawyers still think they are helpful as a market for a floor of what settlement compensation payouts might be for Zantac bladder cancer lawsuits.
$325,000 Settlement (2020 Pa.): An man in his 80s had blood work that revealed possible cancer, but the doctor failed to follow up. Three years later, the man was diagnosed with bladder cancer. He underwent a transurethral resection. The man died months later and his family sued for failure to diagnose. This case settled for $325,000. You see can see from the first case why this is a loose comparator for a Zantac lawsuit, right? Misdiagnosis is a far lesser offense than causing bladder cancer and never warning the victim of the possibility.
$10,000,000 Verdict (2019 Pa.): A 48-year-old man's CT scan revealed kidney stones and a bladder mass. He was diagnosed with kidney stones. But the bladder mass was ignored. He was later diagnosed with advanced bladder cancer. The man underwent bladder and prostate removals. He required reconstructive surgery, chemotherapy, and radiation. The man was now impotent. He hired a lawyer and filed a negligence lawsuit against the hospital. The jury awarded $10,000,000.
$300,000 Settlement (2018 Pa.): A 53-year-old man underwent a flexible cystoscopy and a urine cytology which suggested bladder cancer. However, he was never informed of the results. He was diagnosed with invasive bladder cancer three years later. By that time, the cancer reached advanced stages. The man died three years later. His family filed a bladder cancer lawsuit against the urology practice. The case settled for $300,000.
$500,000 Verdict (2016 Fla.): A man suffered hematuria. He presented to a VA medical center. The staff did not suspect bladder cancer. He eventually received a delayed diagnosis. The man underwent bladder and prostate removals, a complete cystoscopy, three hernia procedures, and a colon resection. He hired a lawyer and filed a bladder cancer lawsuit for failure to timely diagnose and treat his cancer. A federal jury awarded $500,000.
$2,318,000 Verdict (2015 Pa.): A man was prescribed Actos. He was eventually diagnosed with bladder cancer. The man underwent a cystectomy six years after being prescribed Actos. He alleged negligence against Actos' manufacturer. The man claimed it manufactured and sold a defective drug, failed to warn the public of its side effects, and failed to test for its safety. The jury awarded $2,318,000. This is a good marker for how a Zantac bladder cancer lawsuit might fare at trial because of the similarities between the two MDL class actions.
$2,050,000 Verdict (2014 Pa.): A 70-year-old diabetic woman was prescribed Actos. Five years later, she received a bladder cancer diagnosis. The woman underwent a partial cystectomy. She alleged negligence against Actos' manufacturer. The woman claimed it breached warranties, manufactured a defective product, provided inadequate warnings, and failed to warn the public of the drug's side effects. The jury awarded $2,050,000. Another indication of how a jury might penalize a drug maker who causes the victim's bladder cancer.
Example Bladder Cancer Lawsuit
Although the number of cancers linked to Zantac has been narrowed to 5, new Zantac claims and lawsuits are still being filed in high volumes. Each month, anywhere from 25 to 100 new Zantac cancer claims are registered and dozens of lawsuits are filed around the country and transferred into the Zantac MDL. Some cases get filed directly in the MDL in the Southern District of Florida, while others are filed in (or removed to) federal courts around the country and subsequently transferred into the MDL. Many of these are bladder cancer lawsuits because of the strong association that has been found between bladder cancer and NDMA.
Let's look at an example recently filed Zantac bladder cancer lawsuit. Robert Bass, a Florida resident, became one of these new Zantac plaintiffs. On February 16, Bass filed a short form complaint directly in the Zantac MDL against a group of current and former brand-name Zantac manufacturers including GlaxoSmithKline, Boehringer Ingelheim, Sanofi, and Pfizer. Bass alleges that he used over-the-counter versions of brand-name (not generic) Zantac from January 2000 to October 2019.
According to his Zantac bladder cancer lawsuit, Bass was subsequently diagnosed with bladder cancer in May 2020. He is claiming that his bladder cancer was caused by his regular use of Zantac. Bass is asserting 13 separate causes of action including strict liability and negligence claims for failure to warn and defective design. The complaint also includes a loss of consortium claim on behalf of his wife who is joined as a plaintiff.
Contact Miller & Zois About Zantac Cancer Lawsuits
Our law firm is currently seeking Zantac bladder cancer lawsuits. Our attorneys believe these are very strong cases. Contact a Zantac class action lawyer at 800-553-8082 or fill out this contact form online for a free case evaluation.