da Vinci Surgical Robot Surgery Problems
Surgical Robots – Are They Safe?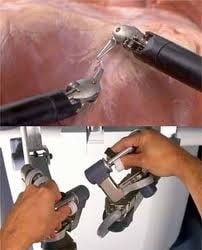 The age of robotics is now well established in the medical community. We are not going to unring the bell and that is largely a good thing. But new technologies coupled with companies tripping over themselves to grab the profits that are there for the taking can lead to disaster for patients . This is the story of the da Vinci surgical robot, a saga that is going to end with hundreds of lawsuits and, eventually we think, injury settlements. If you have a claim, call 800-883-8082 or get a free case evaluation.
The the da Vinci Surgical System manufactured by Intuitive Surgical (IS). What was once science fiction, it today's reality. Da Vinci surgical systems are being used in more than 2,000 U.S. hospitals.
It is an extremely complicated piece of equipment that costs the hospitals around $2 million. No doubt, sometimes a robot is capable of performing much more intricate procedures than sometimes the human hand can. It can compensate for the fine tremors a surgeon might have in his hands.
Robots have literally nerves of steel. But how well it works, of course, depends on how well trained the doctor is that uses the machine and how much practice he has had using it. As advanced as these machines are, they still do not replace the surgeon as he has to be the one operating the machine, and any time a human is involved, it is possible to have human error. Both the doctor and the robot better know what they are doing.
Competition for patients to fill beds in the hospitals is fierce these days. Because of Medicare and insurance requirements now to discharge patients as soon as possible – sometimes weeks before they used to be let go – there is a huge and frequent turnover of patients. This has caused hospitals to look at all the different ways they can attract people to use their facility rather than the one across town, or in the next city. Sometimes hospitals do this by developing better ways to take care of the patient, to make them more comfortable (better beds, Cable TV, Wi-Fi connection, private rooms, etc.), and sometimes it's by having all of the state of the art equipment that they can get. Intuitive Surgical even markets their robots as a way to attract more business with them.
Again, it is not that the idea of these robots is not a good one. The possibilities are endless and this Intuitive Surgical machine already gives the surgeon the gift of a range of motion greater than the human hand is capable of and able to manipulate instruments much smaller than they can with their own hands. Another example: the incisions needed for the surgery are very tiny compared to opening up the whole abdomen like has been the custom. This lends itself to much faster healing times for the incisions, much less chance of infection, much less blood loss (hence less chance of anemia), and much quicker general body recovery for the patient.
Did the Hospital and/ or the Intuitive Technology Properly Educate and Warn the Doctors?
Having these surgery robots can make the hospital appear modern, up to date, and on the cutting edge of technology. But, is that always better? Many doctors are now complaining that they are being pressured into using the robot before they feel ready so that the hospital can start promoting it to the public and start recouping their 2 million dollar investment. Intuitive Surgical pays for a two day training course for two surgeons when a hospital buys one of their machines. Beyond that, some hospitals are being proactive in providing intensive further training for their doctors before using it, but others are allowing their doctors to use it unsupervised after just a few training hours. Surgeons who have used the machine say that it can take between 200 to 750 surgeries for them to feel like they have mastered it. Who would like to be their first case? How about the 50th – or 100th?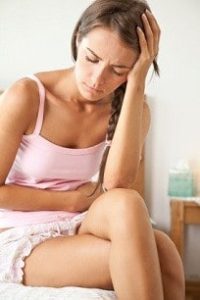 Something else to take into consideration, besides the obvious malpractice problem if the surgeon is not trained well enough, is how well the machine itself is made – or the software that runs it. One institution did a study at their facility to find out how many of the 334 surgeries that they had already done using the da Vinci robot had resulted in injuries and found that:
22 had positioning surgery injuries (6.6%):

13 (58.1%) resolved within 1 month
4 (18.2%) resolved within 1-6 months
5 (22.7%) persisted after 6 months

The longer the surgery took, the greater the chance of an injury
It would seem most reasonable that all of the patients who are contemplating this type of surgery should be counseled before hand as to the risks associated with the robotic surgery; especially with the ones that take longer, that multiple co-morbidities (other medical problems the patient has) increases the risk, and how many of these kinds of surgeries the surgeon has done up to that point.
There are 2 different categories that can be used for law suits when things go wrong with a robotic surgery. They are:
Product Liability – This is due to some sort of defect in the equipment which could include:
Design Defect – It must be proved that although the device operated as it was intended to, the way the company designed it to do a specific task was flawed and led to the injury
Manufacturer Defect – It must be proved that something went wrong with the device when it was manufactured, leaving a flaw either in the hardware itself, or in the software operating it.
Failure to adequately warn – It must be proved that da Vinci did not properly warn the surgeons in risks involved in using the machine (such as what kind of training and how much training is required to be able to use the machine safely).
Medical Malpractice – Sometimes the doctors and the hospitals get it wrong:
Negligence – In which they must prove that the physician did not use the machine properly, or the hospital was negligent in doing proper cleaning or maintenance of the machine.
Negligent Training – Such as hospitals pressuring doctors to use the machines before they were trained enough to use it properly. The tiniest error in such delicate procedures can be disastrous to the patient.
There is at least one lawsuit accusing the da Vinci Surgical Robot as having a design flaw which resulted in a 24 year old woman having a hysterectomy. It alleges that the robot's uninsulated surgical arms allowed electrical current to jump from the arm to an artery and her intestines, burning them, and causing her death 2 weeks later.
There is also a Chicago man who's family sued for medical malpractice because the robot being used to remove his spleen accidentally punctured his his lower intestine ultimately causing his death. In this case, the doctor admitted that it was the first time he had used the robot on a living person.
Another woman had both of her ureters severed (the tubes carrying urine down to the bladder from the kidneys) during her hysterectomy by a surgeon that hadn't had proper training. And in another case filed due to a doctor's inexperience with the machine, a man's aorta and vena cava were cut during a surgery to remove a kidney that was cancerous.
And yet even with all that said, it is quite obvious that these robots are performing thousands of surgeries across the country every year successfully for removal of cancers of the bladder, colon, rectum, uterus, cervix, prostate, throat, thyroid, as well as coronary artery disease, endometriosis, gall bladder removal, obesity, and uterine bleeding, fibroids, and prolapse. So you might ask, can such a complicated piece of equipment such as the da Vince be superior to the surgeon's "hands-on" surgery? A surgery where the surgeon is up close visualizing the whole surgical site at once, and using his hands (albeit gloved), to feel what he/she is doing as well as seeing? What about emergency situations where a vessel is accidentally cut and need of immediate repair? Can the surgeon get from where he is sitting at the machine quickly enough? You have to use the engine right or it is worse than useless.
Ultimately, no one will be surprised if Intuitive Surgical is able to fix these problems and make a better product and work better with hospitals to make sure these robots are being used properly. They may yet save lives and cost for many people. But they need to fix the harm they have caused and offer fair settlements to those people who have been injured by robotic surgery that should not have been injured.
It Is Not Just Patients That Are Angry with Intuitive (and what this tells us)
It is telling that it is not just patients who are concerned that Intuitive Systems has not been playing in straight in their race for profits. They are also under attack from their own insurance company. Illinois Union Insurance is fighting for a rescission of insurance coverage it provided the company in March, 2003. Why? Because Intuitive allegedly concealed from the insurer the existence of agreements with plaintiffs' counsel to freeze the running of the statute of limitations.
Intuitive says that have disclosed all of this in the SEC filings. Okay. But it is hard to argue that your insurance company has an onus on them to go dig up this information on their own.
Why bring this up in the context of these product liability suits besides just piling on Intuitive Systems? The point is that it might just be the company is being a little reckless chasing profits all the way around and this recklessness is bleeding into area that go beyond the causal approach the company has had to the limitations of this technology.
Status of These Cases
Back in August, 2013, a federal court panel shot down plaintiffs' request to convert these cases from individual cases around the country into a mass tort class action. Why? There just were not enough cases in litigation to justify a global class action lawsuits.
Getting a Lawyer for Your Case
If you believe that you have been injured during a da Vinci robotic surgery, call us toll-free at 1.800.553.8083, or online. These cases are new. Who knows where there are going? But we believe that settlements are going to happen in these cases or this company is going to be facing down extremely viable lawsuits.
For More da Vinci Lawsuit information