Our firm is handling Beovu lawsuits in all 50 states.  This post is about this litigation and what Beovu settlement amounts could look like if this litigation is resolved successfully.
Beovu is a drug – administered by injections into the eyes – used to treat an eye condition called wet age-related macular degeneration (wet AMD). Just nine months after the FDA approved Beovu injections, it was discovered that Beovu caused some patients to suffer a rare and severe inflammatory condition in their eyes called retinal vasculitis.
Patients who developed this dangerous retina condition due to the Beovu injection have suffered severe vision loss and blindness. Until recently, this was not disclosed as a known side effect of Beovu injections.
Every Beovu lawsuit alleges that the warnings for this eye injury were insufficient.  These suits also allege that Novartis negligently failed to review the science that made this risk clear, nor did it conduct diligent post-marketing studies to ensure the drug was safe.
Beovu Lawsuit – 2023 Update
A federal court in Arkansas denied an effort by Novartis last year to have a Beovu vision damage lawsuit dismissed based on federal preemption. Product liability cases based on a failure to warn are frequently dismissed by federal preemption. So this is a big win for plaintiffs.
The plaintiff in this Beovu lawsuit alleges that a Beovu injection caused her to develop retinal vascular occlusion. The lawsuit claims that Novartis failed to adequately warn her doctors about this risk. Novartis sought to have the case dismissed because the FDA regulated its warning labels; therefore, the claims were barred under the federal preemption doctrine.
The judge rejected that argument, noting that the FDA regulations permitted Novartis to strengthen their warning labels without pre-authorization.
What Are the Beovu Vision Loss Cases About?
Beovu is believed to cause serious eye injuries, including vision loss and even blindness. The lawsuits against Novartis will be about failure to warn if the injuries occurred before the warning was updated in June 2020. Any individual who suffered vision loss after receiving a Beovu injection before June 2020 has strong grounds for a lawsuit against Novartis. Our law firm is seeking new cases from anyone who suffered an adverse response and vision loss from a Beovu eye injection.
What Is Beovu?
Beovu (brolucizumab-dbll) is a prescription medication used to treat wet age-related macular degeneration (AMD).  Wet AMD is a disease that occurs when additional blood vessels form in the macula region of the eyes. When these new blood vessels leak, they result in impaired vision.
Wet AMD can have devastating results if not treated. Over 1 million people in the U.S. have wet AMD, which is the leading cause of legal blindness. Currently, the only effective treatments for wet AMD involve the injection of hormone-blocking drugs like Beovu, which was just recently released in October 2019. Beovu was hailed as a significant breakthrough in treating wet AMD because it required fewer injections than the leading alternative (Eylea). The active ingredient in Beovu, brolucizumab, works by blocking the growth hormone that causes these blood vessels to leak.
Beovu is an injection that is administered directly into the eye by a healthcare professional. It works by inhibiting a protein called vascular endothelial growth factor (VEGF) that contributes to the growth of abnormal blood vessels in the eye, which can lead to vision loss. By inhibiting VEGF, Beovu helps prevent the growth of new blood vessels and reduce fluid leakage in the eye, which can help slow the progression of wet AMD and improve vision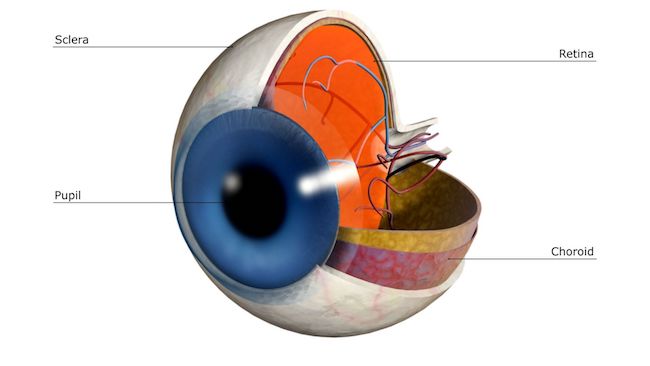 Beovu Causes Vision Loss and Blindness in Certain Patients
When Beovu was first approved by the FDA and released in the U.S. in October 2019, there was no warning about potentially serious side effects. Novartis actively marketed the "proven safety" of its Beovu injections. Within just a few months after the initial release of Beovu, however, reports began streaming into the FDA (and other organizations) about patients having very serious adverse reactions to Beovu. In some patients, the Beovu injections triggered a dangerous inflammatory response in the retina.
Patients who suffered this reaction to Beovu were eventually diagnosed with retinal vasculitis or retinal vascular occlusion. Retinal vasculitis and retinal vascular occlusion are severe but rare disorders involving restricted blood flow to the eyes. Both conditions result in permanent vision loss or total blindness.
FDA Required a "Black Box" Warning Label for Beovu
The incoming reports of adverse reactions following the release of Beovu prompted the FDA to conduct a drug safety review. Novartis also launched an internal safety review of the drug. These reviews seemed to confirm that Beovu was the apparent cause of the adverse reactions in some patients that led to retinal vasculitis and retinal vascular occlusion.
In June 2020, the FDA approved a new "black box" warning label for Beovu (the highest-risk warning label). The new warning label for Beovu discloses the potential risk of retinal vasculitis and a retinal vascular occlusion in some patients. To date, there are no plans for a voluntary or mandatory recall of Beovu. However, safety concerns about the drug have effectively halted its use.
A black box warning is the strongest warning that the FDA can require for a drug, indicating that there may be significant risks associated with its use.
Beovu Eye Damage Lawsuits
When Novartis originally released Beovu on the market the warning label did not disclose anything about the risk of retinal vasculitis and retinal vascular occlusion. This means that Novartis can be held legally liable for any injuries caused by these undisclosed side effects of the drug before the warning label was changed.
A wave of Beovu lawsuits against Novartis is expected in the wake of these developments. Anyone who received Beovu injections and subsequently experienced vision impairment, blindness, or other adverse reactions could have a lawsuit against Novartis. Injuries and reactions potentially linked to Beovu could include:
retinal vasculitis
retinal vascular occlusion
inflammation of the retina
vision loss
What Are Settlement Amounts for a Beovu Vision Loss Lawsuit?
At this point, Beovu vision damage and blindness lawsuits are just starting to get filed against Novartis. So, certainly on some level, it is too soon to speculate about the potential settlement value of Beovu vision damage claims by looking at settlement amounts in prior cases with comparable injuries if this litigation goes well. Keep in mind that these are just estimates. These need to be taken with many grains of salt.
All of the plaintiffs in the Beovu cases will seek settlement compensation for some level of vision loss or impairment. Some will be alleging total blindness, and others will have only partial vision loss. Based on settlement payouts in prior cases involving vision loss or blindness, our lawyers think the Beovu cases could have the following settlement payouts:
| Vision Loss | Settlement Range |
| --- | --- |
| 80% – 100% | $650,000 – $800,000 |
| 40% – 80% | $200,000 – $400,000 |
| 20% – 40% | $50,000 – $100,000 |
Beovu Vision Loss Injury Lawyers
If you suffered vision loss or blindness after receiving a Beovu injection, our dangerous drug injury lawyers can help get your Beovu lawsuit filed so you can get the financial compensation you deserve. Call our product liability lawyers today at 800-553-8082 or contact us online.