Our law firm handles Truvada lawsuits for victims who have suffered kidney damage or bone loss. Our lawyers handle Truvada lawsuits in all 50 states.
Truvada® is one of a group of five HIV drugs developed by Gilead Sciences in the last two decades which use tenofovir disoproxil fumarate (TDF). Truvada was one of Gilead's very first TDF drugs and it was used by countless patients for the treatment and prevention of HIV and AIDS.
Patients who used Truvada (or other TDF drugs) for the treatment of HIV are now filing product liability lawsuits against Gilead. If you or a family member took Truvada (or another Gilead HIV drug) and suffered kidney damage or bone problems, you may be entitled to financial compensation. Call a Truvada lawyer at 800-553-8082 or get a free online consultation.
Truvada Lawsuit News and Updates
August 31, 2023: Gilead is seeking the dismissal of 24,000 claims in California state courts based on allegations that it fraudulently or negligently withheld a safer HIV drug for almost a decade so that it could maximize profits. In Gilead's view, if these claims are allowed to go to a jury it would create a dangerous and entirely new precedent allowing pharmaceutical companies to be held liable for "failure to innovate." Gilead is appealing a lower court ruling denying its motion for summary judgment on the claims.
August 2, 2023: The recent New York Times article about how Gilead prioritized profit over patient safety with the development of its HIV drugs like Truvada and Viread has generated a lot of increased attention to the ongoing Truvada lawsuits. As a result, our office has experienced a sharp increase in the volume of calls and new leads from potential Truvada plaintiffs.
June 6, 2023: Truvada lawsuits continue to be filed.  Johnson, et al. v. Gilead Sciences Inc. (3:23-cv-01439) is an example of Truvada lawsuit that was recently filed in the Central District of California.
The 81-page Complaint lays out a long and very detailed narrative about the development of Truvada and other HIV drugs by Gilead. Among other things, the Truvada lawsuit claims that Gilead failed to adequately warn doctors and patients about the true risks associated with these drugs. Specifically, the plaintiffs' attorneys assert that the lack of strong enough warnings prevented doctors from taking appropriate steps to monitor patients for signs of bone and kidney issues. The two individual plaintiffs in the case assert that they suffered kidney disease, bone demineralization, and bone fractures.
May 17, 2023:  The long-standing legal confrontation concerning Gilead Sciences Inc.'s anti-HIV drug Truvada has entered a new stage with the commencement of the first of two summary jury trials. These non-binding proceedings involve a simulation of an actual trial, without live witnesses, in front of an advisory jury. This phase follows a series of claims that the company deliberately obscured Truvada's side effects. The trials are part of the evolving litigation, which has seen thousands of patients become plaintiffs since 2018.
May 16, 2023: The plaintiffs are urging a federal judge in California to reject Gilead's request to remove hundreds of plaintiffs from the case for supposedly failing to complete court-ordered fact sheets. The patients counter that they have complied with discovery requirements to the best of their ability. Gilead argues that the plaintiffs' counsel is submitting unfounded claims, and is looking to dismiss approximately 650 plaintiffs who have not provided the necessary information to back their claims. The lawsuit contends that Gilead used a harmful ingredient in its HIV drugs when a safer alternative was available.
May 11, 2023: Gilead got a surprise win when a jury in Delaware ruled in favor of company in a patent violation lawsuit brought by the U.S. Government regarding the HIV drugs Truvada and Descovy. The lawsuit was filed by the government against Gilead accusing the biopharma company of illegally profiting from clinical research funding by taxpayer money. The government claimed that Gilead's sale of Truvada and Descovy as pre-exposure treatments for the prevention of HIV was in violation of drug regimens developed by researchers at the CDC and patented by the federal government. After a week-long trial, however, a jury disagree and issued a defense verdict in favor of Gilead.
New Truvada Lawsuit – Update
A new Truvada product liability lawsuit against Gilead Sciences was recently filed by a large group of over 25 individual plaintiffs. All of the plaintiffs are Florida residents, so the case was originally filed in the Middle District of Florida. However, Gilead promptly filed a change of venue motion and the plaintiffs agreed to have the case transferred to the Northern District of California (Harlan, et al. v. Gilead Sciences, Inc., 4:22-cv-03156-JST).
The Complaint in the Harlan case is 171 pages long and contains very detailed factual allegations regarding Gilead and its development of Truvada and other HIV drugs with TDF as the active compound. The Complaint asserts that before Truvada was released, Gilead was already aware that TDF was harmful to kidneys and bones and that long-term use of the drug could result in serious damage. The Complaint also accuses Gilead of developing a safer alternative drug (TAF) and then deliberately withholding it for 10 years to "extend the longevity of its HIV drug franchise and make billions two times over."
In addition to wrongfully withholding the safer alternative drug, the Harlan Complaint accuses Gilead of failing to provide adequate about Truvada to doctors and patients thereby obscuring the true risk of the drug. Specifically, the Harlan plaintiffs allege that limited warnings provided by Truvada were not strong enough and prevented doctors from taking appropriate steps to monitor patients for signs of bone and kidney damage.
The Harlan plaintiffs each assert tort claims against Gilead for strict liability, negligence, and fraudulent concealment. The Complaint also sets forth the specific physical injuries each plaintiff allegedly suffered as a result of taking Truvada or other Gilead HIV drugs. The kidney injuries alleged by the plaintiffs included chronic kidney disease and total kidney failure. Bone injuries alleged by the plaintiffs included bone demineralization, osteoporosis, and bone fractures.
After being moved to the Northern District of California, the Harlan case was consolidated for pretrial discovery with a growing number of other product liability cases against Gilead involving Truvada and other HIV drugs.
About Truvada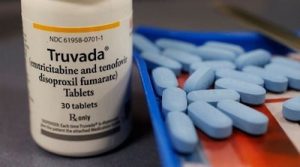 Truvada was one of the first brand-name HIV drugs developed by Gilead sciences using TDF (tenofovir disoproxil fumarate). TDF was a new and unique type of antiviral drug developed by Gilead in the early 2000s. The introduction of Truvada was truly a blessing. It proved to be highly effective at containing HIV.
Human Immunodeficiency Virus (HIV) is a "retrovirus" that uses a specific enzyme inside the body called the RT enzyme to fuel cell growth. TDF blocks the RT enzyme which deprives HIV cells of the fuel they need to grow and duplicate.
The FDA first approved TDF for use back in 2001 and Truvada was the second brand name drug released by Gilead using TDF. Truvada and the other TDF drugs were considered groundbreaking medical advancements as it was the first treatment that was effective at halting HIV. TDF drugs like Truvada and later Viread significantly changed the outlook for people living with HIV and millions started using them on the daily basis.
The downside of Truvada was that the amazing benefits of TDF for treating HIV took a very heavy toll on the body. TDF must be taken at high doses to be effective. From the beginning, Truvada came with an extensive list of significant side effects. Gilead identified loss of bone density and kidney problems as potential side effects.
Gilead Delayed Release of Safer Alternative to Truvada
The lawsuits against Gilead are not simply based on the fact that Truvada caused kidney failure and bone damage. Truvada was saving the lives of people with HIV, so bone and kidney damage were considered acceptable risks in the absence of a safer alternative drug. The problem is that there was a safer alternative drug available and Gilead sat on it until the patent on TDF was about to expire.
Even before the release of its first TDF drugs, Viread (2001), Gilead was well aware that TDF posed a safety risk to patients' kidneys and bones. These problems were obvious in the preclinical data for TDF. By the time Truvada was released in 2004, Gilead's knowledge of the toxic effects of TDF had only grown based on adverse event reporting from patients using Viread.
Before Truvada was even approved by the FDA, the research division at Gilead had already developed a new alternative to TDF that was just as effective but much safer. Gilead's new drug was called tenofovir alafenamide fumarate (TAF) and it was essentially a new and improved version of TDF. Not only was TAF more effective at slowing the growth of the HIV virus, but it also was not toxic to the bones and kidneys which made it much safer than TDF.
The development of TAF as a better, safer alternative to TDF presented Gilead with a major business dilemma. Gilead could have patented TAF as early as 2002, but at that point, the company was already making billions on Viread and was on the verge of releasing Truvada which would increase revenues even more. Viread and Truvada were under patent protection for the next decade. Gilead realized that if it launched the new, safer, TAF drug it would immediately kill the market for Viread and Truvada causing Gilead to lose 10 years of patent-protected revenues.
Rather than end the guaranteed revenues from Truvada and TDF early, Gilead made the very deliberate decision to slow-walk the release and approval for its new TAF drugs until the Viread and Truvada patents were almost expired. Gilead could have released the safer, more effective TAF drugs 8 years earlier but chose instead to prioritize profits over patient safety.
Truvada Product Liability Lawsuits
Over the last five years, product liability lawsuits have been filed against Gilead on behalf of thousands of Truvada and Viread patients that have suffered kidney failure or serious bone fractures.
Plaintiffs in these lawsuits allege that Gilead intentionally designed its TDF Drugs to be unreasonably and unnecessarily toxic to patients' kidneys and bones, while it purposefully withheld a safer design of the drugs for more than a decade to increase profits. The lawsuits further allege that Gilead gave inadequate warnings about the risks and safe use of the TDF Drugs. The tort claims asserted against Gilead include (1) Strict Liability (Design Defect & Failure to Warn), (2) Negligence and Gross Negligence, (3) Fraud by Omission, and (4) violations of various state consumer protection laws.
The TDF lawsuits against Gilead have never been formally consolidated into a new mass-tort MDL. Gilead filed a motion with the JMPL seeking MDL consolidation in 2019. But that request was subsequently withdrawn. However, an "unofficial MDL" for the TDF lawsuits has emerged in the Northern District of California (N.D. Cal.).
The majority of TDF lawsuits against Gilead were being filed in the Northern District of California including the earliest cases, which is where Gilead is located. In 2019, the Northern District of California consolidated these similar actions together for pretrial purposes. Since then, many new TDF lawsuits against Gilead filed in other federal courts have been transferred (most by consent) to the Northern District of California for consolidation with these cases.
The net result has been the formation of an "organic" MDL. This unofficial MDL currently has around 40 TDF product liability cases against Gilead involving just over 2,200 individual plaintiffs. Additional TDF lawsuits are pending in federal courts across the country that have not been transferred to the Northern District of California. There are also a large number of Viread and Truvada lawsuits pending in California state courts, where the California version of a mass-tort MDL has been established for consolidated proceedings.
When Will the Truvada Lawsuit Settle?
You never know. But the expectation is that the Truvada lawsuits will not settle until, at the earliest, after the bellwether trial this summer.
Getting a Truvada Lawyer for Your Lawsuit
If you or a loved one has suffered a kidney or bone injury from Truvada, call our Truvada lawyers now at 800-553-8082 or get a free online consultation. There is no fee or cost unless you get financial compensation for your claim.