Our law firm handles inferior vena cava ("IVC") filter lawsuits nationwide. Our lawyers are focused in 2023 on Cook and Cordis IVC claims. Our lawyers are looking at other IVC lawsuits as well. But the focus is on Cook and Cordis (and less so Bard).
Some of the buzz of the IVC filter suits have slowed down in recent months. Lawyers are not updating their IVC filter claim pages as they had been. What happened and what is the status of the IVC filter lawsuits in 2023? There are still over 8,106 lawsuits pending in the MDL class action against Cook as of January 2023.
People are getting frustrated. This class action litigation in Indiana has been going on for almost eight years. Our law firm has received calls from many victims in the IVC filter MDL class action who are frustrated with their lawyers for not advancing their case toward settlement and wanting to hire a new lawyer.
But the lack of progress in the IVC lawsuits is unlikely to be your attorney's fault. (And, like everything else, COVID set the IVC class action lawsuit back a few years.)
Our lawyers are still reviewing IVC filter cases. Do we see many new claims in 2023? We do not.
$3.3 Million IVC Filter Lawsuit Verdict
There have been three plaintiffs' verdicts in the last few years. The most recent was a $3.3 million verdict in Wisconsin for a woman with a Bard Meridian IVC Filter. She got an IVC filter to treat her blood clots. She testified at trial she wanted a removable filter. But her IVC filter became embedded in her vein. She required several surgeries to remove the filter and collect the broken pieces of the shattered filter.
A jury in Wisconsin awarded $386,250 in a fractured filter case against C.R. Bard. It is not the compensation amount that was hoped for, but another jury saying finding a defendant liable for these filters.
March 2023 Update
A new study published in March looked at whether actively following up with patients with an IVC filter would improve the chances of retrieving the device. These filters are meant to prevent blood clots, but they are often left in the body for too long, which can cause complications. The study found that when the doctors who implanted the device were responsible for following up with patients, more devices were successfully retrieved compared to when responsibility was shared between different doctors. This suggests that having the implanting doctors take the lead in tracking and retrieving the devices could help prevent complications. It is definitely a study that you want to discuss with your doctor.
The IVC filter lawsuits continue to progress at a snail's pace. One piece of good news recently came from Montana, where a judge refused to dismiss an IVC lawsuit against Bard. In this case, Dalbotten v. C. R. Bard, Inc. ( 1:20-cv-00034), the plaintiff's IVC lawsuit alleges her G2 IVC filter migrated, pierced a vein, and fractured. The result was a fragment embedded in her heart. The judge ruled that the plaintiff's expert had provided enough scientific evidence to allow a design defect claim to go to trial. The plaintiff's argument in almost every IVC filter lawsuit is that the filter was negligently designed, and the defendant should have warned of the injury risks the device presented.
Cordis and Cook Victims Care about Bard IVC Filter Verdicts
What if you have a Cordis or Cook IVC filter? What does this mean to you? You care about these verdicts if you have a Cook or Cordis IVC filter lawsuit because these Bard verdicts will help determine the ultimate settlement compensation payouts in those lawsuits.
This page provides the latest information on the IVC filter claims for victims who have filed a lawsuit and victims who are considering bringing a claim. And, if you are in the latter category and are thinking of bringing an IVC filter lawsuit, do yourself a favor and call a lawyer today.
Call us or call another lawyer. But call someone. Quick. Because your statute of limitations may run soon if it has not already.
IVC Filter Ninth Circuit Opinion in Favor of Victims
Plaintiffs' lawyers need to win IVC filter lawsuits not only in the eyes of the jurors but to the trial and appellate judges. Taking away the defendants' appellate arguments helps keep settlement negotiations on track.
In re Bard IVC Filters Products Liability Litigation, 969 F.3d 1067 (9th Cir. 2020), decided in late 2020, the victims earned a crucial win in federal court. After a jury awarded the plaintiff $3.6 million in compensation against C.R. Bard, the company argued that the Safe Medical Devices Act of 1990 barred the plaintiff's claim because this federal law preempted it.
It is not worth getting into the nuances of federal preemption here. But plaintiffs' attorneys in drug or medical device cases always fear the preemption defense. The Ninth Circuit unanimously rejected Bard's argument, which is critical to IVC filter cases against Bard and all IVC claims.
IVC Filter Verdict
The good news is our lawyers believe this litigation is progressing toward the possibility of a global settlement. Why? The verdicts of a few years back. These verdicts were massive news in this litigation. The plaintiffs' lawyers and victims were thirsty for a win.
Our IVC filter lawyers have been saying all along that, despite some early defense verdicts, the tide would turn. What we said then, which is still true, is that if you have an IVC claim, now is the time to bring it. Quickly.
First, there was a great verdict against Cook Celect on May 24, 2018. A Texas jury awarded a firefighter $1.2 million, finding that Cook should have properly warned the man's surgeon of the risks of its IVC filter.
In April 2018, the victims finally broke through and got a huge verdict. An Arizona jury found C.R. Bard, Inc.'s negligence caused the company's G2 inferior vena cava filter to fracture. The jury awarded $3.6 million.
It is essential to the settlement of these cases because $2 million of this IVC filter lawsuit award was punitive to punish C.R. Bard for their conduct. Why is this so significant? It shows the jury was mad, and this was not just a company that made an honest mistake. This increases projected settlement compensation payouts in all the other IVC lawsuits out there.
The plaintiff sued CR Bard because she was injured when her G2 IVC filter inserted in her inferior vena cava migrated and fractured because of its design defects. This is the first jury trial victory for a victim. Plaintiffs and their lawyers lost a tough Cook IVC filter case late last year. But now, this win has energized victims and their lawyers.
A recent loss in Arizona federal court in October 2018 after this win temporarily tampered with some of the unbridled joy of plaintiffs' lawyers and victims.
But in February 2019, a jury in Indianapolis awarded $3 million to a woman who suffered a cardiac injury from a defective Cook Medical IVC filter. Cook's defense of hiding behind the FDA's skirt finally fell flat. This verdict is huge because Cook has been undefeated in their IVC lawsuits. Not anymore!
What Happened with These IVC Filters?
An IVC filter is a small metal device placed inside the inferior vena cava. These small, cage-like devices filter or "catch" blood clots that travel from the lower portions of the body to the heart and lungs.
Blood clots in the legs or pelvis can occasionally travel to the lungs, where they could cause a pulmonary embolism (PE) or blockage. The filters help reduce this risk by trapping the large clots, preventing them from reaching the heart or lungs.
To place them, an interventional radiologist uses image guidance. The filter was first manufactured in 1979 and inserted into over 260,000 patients.
Lawsuits are being filed nationwide amid reports that too many of these filters cause more harm than good. They are allegedly prone to fracture, tilt, migrate, perforate the IVC walls, and break apart.
These cases have been filed against Boston Scientific (Greenfield), C.R. Bard (Recovery and G2 Express), and Cook Medical. So those are the risks. There are also real questions about how effectively these filters reduce mortality.
Lawyers are flocking to these lawsuits because there are so many and because the settlement value of these cases has the potential to be very high. C.R. Bard has already settled IVC filter cases.
IVC Filter Verdicts

IVC filters are not the preferred or the first method of treatment. Doctors typically will not use IVC filters in patients who can take blood thinners such as Warfarin. The filters do, however, demonstrate a high rate of success in patients who do not respond well to conventional medical therapy such as anticoagulants.
The filters are used in patients with a history of or at high risk of developing blood clots in their legs. Patients this may include are:
Patients diagnosed with deep vein thrombosis (DVT)
Patients with pulmonary embolus
Trauma victims
Immobile victims
Patients recovering from recent surgery or delivery of a baby
Until recently, the IVC filter was only available as a permanently implanted device. However, new filters that can be removed later on or remain permanent have developed. These retrievable filters should be removed as soon as possible after the risk of a clot traveling to the lungs has passed. This helps eliminate the long-term risks of a fracture or recurrent DVT.
Many of the severe complications with these devices are regarding the retrievable ones. They have been noted to cause damage to the veins and are less efficient at stopping blood clots. They are intended for short-term use, and the concern comes when they stay inside the patients for too long. The FDA recommends removing them between the 29th and the 54th day after they are implanted.
IVC Filter Side Effects
The benefit of using an IVC filter is that there is no surgical incision, and they have a high success rate in protecting the lungs from acute pulmonary embolisms.
You cannot minimize how important this is for patients. But, and this is a big "but," there are many risks associated with their use that might not pass risk/benefit muster with some patients (if they understood all of the risks). Some common injuries may include
Chest pain
Confusion
Heart rhythm problems
Hypotension
Lightheadedness
Nausea
Neck pain
Shortness of breath
Hemorrhaging or internal bleeding
Published studies and reports from the FDA show that risks associated with Bard's IVC filters include, but are not limited to, deep vein thrombosis, filter fracture, filter migration, filter embolization, and IVC perforation. Perforation is when a part of a filter migrates through the wall of the IVC and leaves the IVC.
The morbidity and mortality associated with the surgical removal of Bard, Cook Medical, Rex Medical, and Greenfield filters are high. Tragically, significant surgery may not be tolerated in many patients, given their age and underlying conditions. If you leave them in, you might face severe and potentially deadly injuries. These include hemorrhage, pulmonary embolism, and stroke. So patients have a Hobson's choice. Undergo a life-threatening and complicated surgery or procedure or leave it in and take on all those risks.
The IVC Medical Literature and FDA
In 2010, the FDA issued a safety alert regarding retrievable IVC filters. They looked at data from 921 reports of adverse events after using the filters from 2005-2010. There were four categories of concern:
Device migration
Filter perforation
Filter fracture
Detached device components (Device embolization)
Device migration accounted for the largest portion, 35%, when the filters move away from their intended location.
In 2013, the Journal of American Medical Association looked at the failure rate of the filter. They found that only 58 of the 679 retrievable IVC-inserted filters were later removed. This is after the FDA suggested that retrievable filters be removed between 29 and 54 days after implantation.
Further, JAMA found that when the filters stayed in patients longer than necessary, 18.3% of attempts at removing them failed, 7.8% had venous thrombotic events, and 25 patients suffered pulmonary embolisms.
Another study found the five retrievable IVC filters most prone to failure – Bard's Recovery, Bard's G2, Bard's G2 Express, Cook's Gunther Tulip, and Cook's Celect.
Bard's Recovery was a first-generation product brought onto the market in 2003. 25% of these filters failed, causing the filter to fracture or break. In 2005, Bard's G2 came out as a replacement for the Recovery filter.
This new one had a 12% failure rate but was on the market for a shorter time than the Recovery. In 2008, Bard's G2 Express was released. The study found that combining all of Bard's devices, they had about a 12% fracture rate.
The two Cook's devices, Gunther Tulip and Celect, had a history of perforating the patient's vena cava wall within 71 days of device implantation. Further, they were found to migrate out of their place in 40% of the patients.
A study in 2013 from the Archives of Internal Medicine found that only half of all IVC implantation surgeries were necessary. The study also found that IVC filter patients had a much higher in-hospital mortality rate, almost double.
The Boston Medical Center looked at data from 2003-2011 and found that many IVC filters placed after trauma were inserted after the highest risk of bleeding had passed. Therefore other treatments, such as anticoagulant therapy, as appropriate. The FDA reiterated its safety concern in 2014 about the devices.
FDA Action and Inaction on IVC Filters
The FDA should have jumped on these problems as they were arising. This is made all the more frustrating because the defendant hid behind the FDA in this litigation. The FDA issued two safety notices on the risks of retrievable IVC filters. As we discussed above, on August 9, 2010, the FDA received 921 complaints about IVC filter defects.
What kind of defects? The same problems are the subject of these IVC filter lawsuits: fracture, perforation, and migration.
The FDA said in this communication that events could be "related to a retrievable filter remaining in the body for long periods, beyond the time when the risk of [pulmonary embolism] has subsided." The FDA suggested that IVC filters be removed "as soon as protection from PE is no longer needed.
On May 6, 2014, the FDA put up another communication, providing a further update on many of the same problems and adding concerns about IVC filter removal's difficulty. The FDA underscores its concern that retrievable IVC filters were not permanently removed after the PE risk subsided. (Can there be a medical malpractice component to the failure to remove an IVC filter? Yes.)
The FDA's failure to take a harder line could be a part of the problem. Today, there is data showing IVC filters are not reducing mortality following deep vein thrombosis (DVT). But they are continuing to be used.
IVC Lawsuit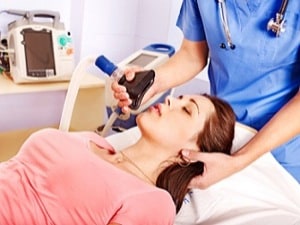 Patients suffering severe complications after using Bard and Cook's IVC filters began filing lawsuits against the manufacturers, alleging migration and breakage causing internal organ damage and other complications. C.R. Bard and Cook Medical have been the target of IVC filter litigation, with claims against them including:
The IVC filter carries an unreasonable risk of fracture of the device
The IVC filter has an unreasonable risk of migration in the body, and the manufacturer failed to warn doctors and patients of this problem.
The IVC filter has an unreasonable risk of perforation of the patient's organs, and the manufacturer failed to warn physicians and patients of this problem.
The exterior surface was inadequately prepared, which causes the filter to be at significant risk of weakening and failure.
The IVC filter cannot tolerate the global stressors of the respiratory and cardiac cycles of the human body.
The IVC filter had insufficient strength or structural integrity to withstand normal placement within the human body.
Most MDL class action cases are just one MDL. This litigation has multiple MDLs. So you practically need a scorecard to keep track of all of the IVC filter lawsuits.
The first cases were against Bard in California and Pennsylvania in 2012. In October 2014, the U.S. Judicial Panel on Multidistrict Litigation (MDL) consolidated cases in 11 districts into MDL in Indiana.
This was done to centralize and streamline the litigation process (get a full explanation of the MDL process). In August 2015, the Panel on MDL consolidated suits against Bard in Arizona. Fifty of these are still pending. Several suits are pending against Cook and Bard in both federal and state courts.
One woman filed a suit against Bard after her G2 filter, implanted in 2006, fractured and migrated to her heart two years later. This caused ongoing heart issues, and as she declined to have heart surgery to remove the fragment, she will be on blood thinners for the rest of her life. She claims Bard failed to warn physicians of G2's risks and misrepresented the device as safe.
Another man filed a claim against Bard in 2011, as in the case above, where a G2 filter fractured after being in place for two years. The pieces went to various parts of her body, damaging her heart and lungs. She claims she has suffered a loss of a normal life, chronic pain, suffering, disability, disfigurement, impairment, emotional trauma, and loss of consortium. She alleges that Bard was negligent in the design and misrepresented the filter as safe and effective.
In 2010, a man had a Cook IVC filter installed after knee surgery. In 2014, the device fractured and migrated to his heart, causing him to lose consciousness while driving and requiring three surgeries. His claim against Cook alleges recklessly designing, testing, and manufacturing the Celect filter.
In the first case to go to trial, an Arizona jury found no negligence or selling of a defective product. The plaintiff claimed her IVC Recovery filter fractured and traveled to vital organs. However, Bard convinced the jury that the filter was reasonably tested and that the fracture rate was at most the accepted industry average.
In Florida, Bard won a partial summary judgment in a case due to undisputed evidence that perforation is a risk inherent in the design of all IVC filters. The judge instructed the plaintiff that she could not sue the company over failure to warn or negligent misrepresentation, but that the plaintiff was still entitled to sue for alleged design flaws and punitive damages from the severe injury she sustained when her G2 filter perforated her inferior vena cava.
Bard has also settled several cases. In Nevada, a man had the Bard's Recovery IVC filter implanted in 2005. It migrated to his heart, forcing him to undergo emergency open-heart surgery in 2010. Ten days into the start of his trial, Bard settled. In January 2015, Bard agreed to a confidential settlement eleven days after the beginning of the trial. This came about as a plaintiff produced evidence that Bard had known since 2004 that the Recovery filter was unsafe.
This evidence was crucial and controversial. Less than one year after the release of the Recovery filter, Bard received complaints of it malfunctioning due to the legs breaking off. Without telling the public or the FDA, Bard hired an independent consultant to prepare a report, comparing their new filter's fractures and migration rates to previous 2004 models.
The consultant completed his report, finding that the Recovery filter experienced complication rates higher than competitors and that further investigation was necessary. Bard's lawyers distributed copies on a need-to-know basis and required the people receiving the reports to keep it a secret.
Once blood clot filter lawsuits began being filed, the reports became public. Bard has argued for the confidentiality of the reports under the work-product doctrine, and the courts currently differ on the status of this argument. A California State Court denied Bard's request to have the documents returned or destroyed, while a U.S. District Court of Nevada ruled that the reports could not be used in the case.
Why Were IVC Lawsuits Unsuccessful at First?
For a long time, no vena cava filter lawsuits so far have made it through trial with a successful jury verdict. Yet many plaintiffs' attorneys remained high on inferior vena cava filter cases, believing these cases would ultimately lead to high compensation payouts. This optimism was rewarded.
July 2018 – $1.2 million for injuries from Cook Celect filter

March 2018 – $3.6 million award for injuries from Bard Filter

February 2019 – $3 million jury award after IVC filter complications
If the IVC filter cases lead to large settlements and judgments, they will follow the course of many mass tort cases in the United States. First, patients experience significant problems. Lawyers take notice and lawsuits are filed. But science has not yet caught up with what appear to be obvious facts on the ground. So the victims lose. But then the science catches up, and the plaintiffs' lawyers get smarter (and start working together).
What Compensation in an IVC Filter Settlement Can You Expect?
The settlement value of an IVC filter lawsuit will depend on the severity of the victim's injuries. If there is a global settlement, there will be settlement tiers that group the plaintiffs by injury from death down to more minor complications.
Based on the IVC filter verdicts and the history of mass tort litigation, settlements may average between $100,000 and $500,000 for significant injury cases. Still, cases will undoubtedly settle higher and lower than that payout range.
What IVC Filters are Recalled?
The FDA has issued a number of recalls and warnings on IVC filters. Two of the recalls were Class I recalls. Class I means there is a reasonable probability that using the product will cause serious adverse health consequences or death.
One was for Boston Scientific's Greenfield Vena Cava Filter and the other was for Cordis' OptEase Vena Cava Filter.
Four Class II recalls for IVC filters involved these same filters, plus B. Braun's VenaTech LP Vena Cava Filter System and Bard's Denali IVC Filter.
How Do You Join the IVC Filter Class Action?
The easiest path to join one of the MDL class actions involving the IVC filters is to hire a lawyer to handle these cases. That attorney will file a lawsuit on your behalf. The hope is that you will simply have to fill out some paperwork and wait for a global settlement that will resolve your case.
IVC Lawsuits Status Update
So what is next in these IVC blood clot filter lawsuits? The next bellwether trial has been pushed back. Judge Campbell said no sixth test trial will be held and if a settlement is not reached, the cases will all be remanded back to the states where the claims should be tried. So there would be IVC cases pending in all 50 states. The hope is that the individual lawsuits in the bellwether cases do their jobs and how the parties appropriately value the cases for a global settlement.
Each defendant has its own MDL for consolidated pretrial proceedings. If you are having a hard time keeping all of these MDLs straight:
Bard MDL: District of Arizona (this MDL closed in May 2019, but that does not mean victims cannot still file cases in their home federal district court). This MDL involved many Bard filters: the G2, G2X, the Recovery, Meridian, Eclipse, and Denali.
Cook MDL: Southern District of Indiana.
Rex Medical and Argon Medical (Option and Option Elite IVC Filters): Pennsylvania Court of Common Pleas (state court)
Boston Scientific (Greenfield Vena Cava Filter): Ohio