Prilosec, the brand name of the generic drug Omeprazole, is a proton pump inhibitor.
Proton pump inhibitors consist of a delayed-release prescription drug that is mainly designed to treat the symptoms of persistent heartburn.
For many, these are great drugs. However, studies have found potential associations between this drug's dangerous health conditions including dementia, kidney disease, and kidney injury/failure.
July 2023 Update: They keep finding new problems with these drugs.   A new study suggests that widespread heartburn medications such as Nexium, Prilosec, and Prevacid could disrupt the efficacy of frequently used breast cancer treatments.  Researchers found that women with advanced or metastatic breast cancer simultaneously used PPIs and certain cancer medications had reduced progression-free survival and overall survival rates.  This is just one study.  But it underscores the lack of understanding about all of the side effects of these drugs.
January 2023 Update: There is settlement speculation. But the litigation continues to move forward for the over 13,000 PPI cases in the MDL class action lawsuit and many others in state court.
June 2022 Update: This litigation continues. The number of pending Nexium and Prilosec kidney damage lawsuits in the Proton Pump Inhibitor MDL is up to 13,000. Lawyers expect the first PPI lawsuit in October 2022. The first case is a Nexium lawsuit, not a Prilosec case, but the bellwether effect carries over from one drug to the next. The plaintiff is that the trial will be James Rieder. His PPI lawsuit claims he developed chronic kidney disease after using a proton pump inhibitor from 2010 to 2015. Two more bellwether trials will follow through about March 2023.
October 2021 Update: There are reports that Zantac is causing not only kidney issues but cancer from NDMAs. This may be true but the kidney cancer cases were later dropped from the class action in 2022.
October 2019 Update: There are now more than 14,000 proton pump inhibitor lawsuits pending. The first trials in the MDL class action are expected in the fall of 2020.
History
In 1989, AstraZeneca began marketing Prilosec as the first proton pump inhibitor ("PPI"). In 2002, after losing its patent protection, it began manufacturing an over-the-counter version. This was the first proton pump inhibitor that an individual was able to get without a prescription. In November 2009, a cautionary warning was issued to patients on Plavix to not use Prilosec or Prilosec OTC together.
How Prilosec Works
There are certain cells in the stomach called proton pumps, which produce stomach acid. This production of stomach acid is increased when you eat because the gastric acid digests food. A proton pump inhibitor, such as Prilosec, has the job of reducing the amount of acid. The less acid that is in your stomach, the less likely it is that the fluid will reach the esophagus and damage the tissue (this is what causes heartburn). PPIs are a huge business. An estimated 15 million people are taking them. Drug companies like AstraZeneca need Brinks trucks to transport their profits from these drugs.
Uses
Prilosec is mainly used to treat heartburn. However, there are several other uses for the drug, including:
Acid reflux disease
Hypersecretory conditions, such as Zollinger-Ellison
Gastric Ulcers
Duodenal ulcers
Pylori infection
Upper gastrointestinal bleeding
Pathological hypersecretory conditions
Prilosec Side Effects
Common, less serious side effects of Prilosec include:
Headache
Nausea
Stomach pain
Low Magnesium levels
Diarrhea
However, Prilosec may cause serious injuries in some patients. These side effects can include:
Back pain
Kidney failure
Acute interstitial nephritis
Chronic kidney disease
Bone fractures
Kidney inflammation
Muscle spasm
Dementia
Irregular heartbeat
Heart attack
Studies have shown that people who use proton pump inhibitors are at a 20-50% increased risk for chronic kidney disease. Signs and symptoms of chronic kidney disease include weight loss, shortness of breath, swollen ankles/hands, blood in urine, insomnia, muscle cramps, high blood pressure, nausea, and erectile dysfunction.
In addition, those who are older than 50 and take multiple daily doses of Prilosec for longer than a year have an increased risk of bone fractures, particularly of the hip. Even more alarming, the use of Prilosec or another proton pump inhibitor may increase your risk of heart attack by up to 21%. The cardiac issue needs to be explored further.
Prilosec Lawsuits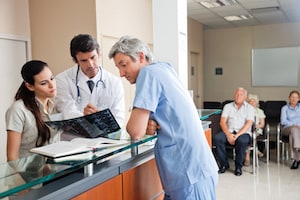 This Prilosec lawsuit began to heat up after a February 2016 Journal of the American Medical Association (JAMA) article that looked at kidney diseases at PPIs. The study found a higher risk of chronic kidney disease in patients using proton pump inhibitors like Prilosec. The study also suggested that long-term users of PPIs were at the greatest risk of chronic kidney disease. What is really tragic about this is that Johns Hopkins did a study that Approximately 15 million Americans use proton pump inhibitors. However, as many as 25% of long-term users could stop taking the medication without suffering increased heartburn or acid reflux, according to researchers at Johns Hopkins University.
Kidney disease is brutal. Patients can die from faltering kidneys. Sometimes, best case scenario, the patient is treated with dialysis. This is time-consuming, exhausting to the patient, and costly. Many kidney disease patients will need surgery to repair the kidney or a kidney transplant. These are painful and risky outcomes.
There are several hundred claims that are being investigated regarding Prilosec currently and the failure of adequate warnings about the side effects. A class action lawsuit may also be appropriate as these cases compound, just like the Nexium MDL. lawsuits.
The argument in these cases is that the drug company should have told doctors and patients more about Prilosec. The concern, in this case, is whether AstraZeneca put profits over people by not warning about real concerns about these drugs. We do know that AstraZeneca is eager to maximize profits. One Prilosec settlement last year was for $20 million. In this class action lawsuit, consumers contended that AstraZeneca misled unsuspecting consumers into buying Nexium –which was more expensive — rather than Prilosec even though it knew full well that the drugs had the same effect.
Hiring an Attorney
If you or a loved one has suffered serious side effects after taking Prilosec or Omeprazole, we can help you. Miller & Zois has a history of success in getting large verdicts and settlements in for our clients. We are here to help you get the money you are entitled to get for the needless pain you have suffered. Call us today at 800-553-8082 or get a free, no-obligation online case review.