The fentanyl pain patch litigation primarily centered around allegations that certain patches delivered the potent painkiller fentanyl in unsafe amounts, leading to overdoses, serious injuries, and death.
What Is Fentanyl?
Fentanyl (fentanyl citrate) is classified as a Schedule II drug under the Controlled Substances Act, meaning it is dangerous and has a high potential for abuse.
Fentanyl is an opioid that is much stronger than morphine. It's used for pain management, especially in cancer patients or those with chronic pain. The medication is meant to be delivered steadily over several days when prescribed in patch form.
It is used to treat post-operative and "breakthrough pain" (pain common in cancer patients that overcome standard medication) and is 100 times more potent than morphine. It works by blocking pain receptors in the brain.
What Is The Fentanyl Pain Patch Used For?
The Fentanyl Pain Patches deliver controlled doses of narcotic pain medication through the skin over a specified period (usually 24 to 72 hours). It is prescribed for patients who require around-the-clock pain control.
How Do Fentanyl Pain Patches Cause Overdose Or Death?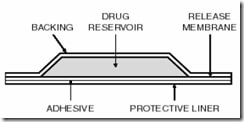 The recalled Fentanyl Pain Patches are "reservoir" patches with some type of manufacturing defect that can cause the fentanyl gel to leak out at an uncontrolled rate. That gel then seeps into the patient's skin or the person handling the patch, causing an overdose. An overdose of fentanyl, a controlled substance, may start with nausea, dizziness, difficulty walking, slow breathing, extreme weakness, cold and clammy skin, fainting, and confusion. Too much fentanyl can be fatal. By August 2005, the FDA reported that they were investigating at least 126 deaths of patients using these Patches.
In other cases, patients suffer overdose or fatal effects not because of a defective patch but because they should not have been prescribed fentanyl in the first place. Fentanyl is not for use by people with mild or infrequent pain and headaches.
Who Makes Fentanyl Pain Patch?

Multiple types of Fentanyl Pain Patches can be defective:
Duragesic (fentanyl transdermal system):
Manufactured by Ortho-McNeil-Janssen Pharmaceuticals, Inc., a subsidiary of Johnson & Johnson (generic patches sold by Sandoz, Inc. also affected)
Recalled on February 12, 2008, because of manufacturing defects
Recall affects 32 million 25 microgram-per-hour patches
Fentanyl Transdermal System:
Manufactured by Watson Pharmaceuticals, Inc.
Recalled on August 8, 2008, because of leaking fentanyl gel
Recall affects 75 microgram-per-hour patches from lot number 92461850, with expiration dates of August 31, 2009
Actavis Fentanyl Transdermal System:
Sold by Actavis, Inc., and manufactured by Corium International Inc. (pouches containing the recalled patches may include an Abrika Pharmaceuticals Inc. label)
Recalled on February 17, 2008, because of a fold-over defect that could cause leaking fentanyl gel. The recall was expanded on March 1, 2008.
Expanded recall affects all Actavis Fentanyl Pain Patches (25, 50, 75, and 100 microgram-per-hour) with expiration dates from May 2009 to December 2009
Other Generic Manufacturers:
Generic Fentanyl Pain Patches are manufactured by numerous companies, which may have defective products. Mylan Laboratories is one generic manufacturer.
What Do the Fentanyl Pain Patch Lawsuits Argue The Manufacturers Did Wrong?
The litigation revolved around defects in some fentanyl patches that caused them to leak, delivering a deadly dose of the drug simultaneously rather than over an extended period. Some patches allegedly had manufacturing defects that resulted in gel leaks, while others did not maintain their adhesive properties, leading to potential misuse.
The manufacturers of the Fentanyl Pain Patches sold defective patches to the public, and they are responsible for strict liability for their products, the lawsuits alleged. The companies were also negligent, perhaps willfully so, in not carefully monitoring their products. Fentanyl Pain Patches are lucrative products, and Duragesic sales reached $50 million in the second quarter of 2009 (compared to $70 million in the second quarter of 2008). They had a strong profit motive to delay warning and recalling their defective devices.
Furthermore, manufacturing defects have been apparent in Fentanyl Pain Patches since their inception in the mid-1990s. The "classic" leaking defect came as no surprise in 2008, and the patches should have been better tested and quality controlled. However, the manufacturers refused to take appropriate steps to prevent the distribution of defective patches or to warn patients or doctors about the dangers.
Finally, there were safer alternatives to the defective pain patches. The faulty patches use Fentanyl Gel in a "reservoir" design. However, Johnson & Johnson has been selling a "matrix" design patch through their European affiliates since before 2008. That matrix design does not pose the same risks of leakage or overdose.
What Is the Current Status of the Fentanyl Pain Patch Lawsuits?
Fentanyl pain patch lawsuits are no longer common. There were a lot of lawsuits against Johnson & Johnson for their Duragesic patch.
The first lawsuit in the fentanyl pain patch litigation was filed in 2007. A man died of a fentanyl overdose after a defective patch leaked.  He began taking the product after a car accident.  His family hired a lawyer and sued two J&J subsidiaries.  A federal jury in Florida awarded the family $5.5 million.
After that, hundreds of other lawsuits were filed against the manufacturers of fentanyl pain patches. In many cases, the plaintiffs have been awarded large sums of money. In 2016, a jury in California awarded $417 million to the family of a woman who died after a fentanyl patch leaked. The plaintiffs won the first four Fentanyl pain patch lawsuits with combined verdicts exceeding $36 million.
And the litigation continued. Over the years, many lawsuits were filed against the makers of fentanyl patches, alleging that the patches caused deaths or serious injuries. Some of these cases were settled out of court, while others went to trial.
We do not know of any active lawsuits today. The big reason you do not see many of these lawsuits in 2023 is that there have been many improvements in patch design and manufacturing processes. But concerns persisted about the potential misuse of fentanyl patches and the risks associated with potent opioids, especially amid the broader opioid epidemic in the United States.
A Subsys lawsuit involving a fentanyl drug that was allegedly overprescribed.