You see and hear a lot in the media about frivolous lawsuits.
Believe me, people do file foolish lawsuits.  There are over 300 million of us.  People will do crazy things.
But the economic cost is relatively insignificant.  You would never know this because people who hate civil lawsuits play to a public perception and often mislead people. Let's take the "Stella Awards"  The purpose of these awards is to create public awareness of what a danger these stupid lawsuits are. They are called the "Stella Awards" because Stella was the first name of the Plaintiff in the infamous McDonalds "hot coffee" case.
It turns out, however, that the lawsuits profiled in the "Stellas" are pretty much completely false. So that doesn't help much in the quest to find out about these frivolous lawsuits that are such a problem. I continued searching on the web.
 The Maryland Citizens Against Lawsuit Abuse
It turns out that there are entire groups devoted to ending frivolous lawsuits. One of these groups is right here in Maryland. (Update: no longer in 2020, or at least they seem to have no website. When I googled them I found…. this blog.)   The Maryland Citizens Against Lawsuit Abuse is a "a nonprofit, nonpartisan grassroots watchdog organization dedicated to educating the public about the costs and consequences of lawsuit abuse and ensuring that our legal system is used for justice, not greed." They tell us why this is so: "Lawsuit abuse hurts the economy, threatens our access to affordable, quality healthcare and delays justice for the truly injured. MDCALA's goal is to help restore balance, fairness and common sense to our civil justice system by shining a light on frivolous lawsuits and abusive personal injury lawyer tactics."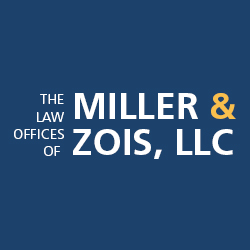 Well, I am not in favor of frivolous lawsuits or lawsuit abuse.  The MDCALA website shows some stories of abusive lawsuits. Only two of them appear to have happened in Maryland, and neither of those is a personal injury case. In fact, I read MDCALA's entire website, and I could not find "frivolous lawsuit" or "lawsuit abuse" defined anywhere on the site. How can you have an entire "grassroots watchdog organization" dedicated to stopping something that you can't (or won't) define? I also think it's a little weird that a group opposing "abusive personal injury lawyer tactics" wasn't able to find a single example of a "frivolous" or "abusive" Maryland personal injury case to post on its website. I don't believe I file frivolous or abusive lawsuits. Maybe Maryland personal injury lawyers are just more ethical and professional than those in the rest of the country?
Doctors Always Fan the Frivolous Lawsuits Flames
Who are these people anyway? Usually, grassroots organizations are built out of a wide-ranging groundswell of public support on issues relating to the common good. Like, for example, the NAACP. I tried to figure out who exactly MDCALA is. I discovered a few names. Apparently, Todd C. Lamb is MDCALA's Executive Director. I found this out because their website posts various newspaper op-ed pieces by Mr. Lamb that state his position with MDCALA. Another article lists Dr. Ron Elfenbein, an Annapolis physician, as an MDCALA board member. Other articles list Earnest Hines, M. Jerome Miller, Patricia A. "Trish" Miller, Jerome Leonard and Ron Vitkum as past or present MDCALA board members.
The MDCALA website does not contain a list of its members, officers, or board of directors. The names I found were gleaned by viewing several articles posted in various places on the site. I think that is very strange. Normally, individuals want to publicize their involvement with a cause they think is righteous. For example, I am a member of the Maryland Association for Justice. It is easy to tell who we are. Our officers and board members are prominently on their website, with contact information and biographies because we are proud of the MAJ and what we stand for. What is MDCALA hiding?
I did a little digging to try and find out. Let's start at the top. Todd C. Lamb is a former political lobbyist. He has previously worked for Dutko Worldwide, a Washington, D.C lobbying and public relations firm, and before that, for Chesapeake Government Relations. Dutko integrates "traditional bipartisan lobbying, with research, polling, message development/testing, grassroots, grasstops advocacy, and new media strategies…."
Next: Ron Elfenbein, M.D. Dr. Elfenbein is an emergency room doctor at Harbor Hospital and a "physician activist" who lost an election to the Maryland General Assembly. According to Maryland court records, he was sued for medical malpractice in 2007. The outcome of the suit was not available.
Earnest Hines: Mr. Hines is the former CEO of the failed local insurance company American Skyline Insurance. Before that, he worked with USF&G and the St. Paul Companies. He is also a member of the Baltimore County Board of Education. When he was with American Skyline, he was quoted as saying "[w]e want to go wherever the money's green."
Patricia A. Miller: She is an attorney in Annapolis, Maryland. A search of Maryland court records reveals at least 50 cases where she has served as a mediator to resolve cases out of court. She is also a principal of the National Institute for Conflict Resolution, where she works "with business, government, and industry on conflict resolution processes." Her official biography does not mention her affiliation with MDCALA.
Ron Vitkum: He owns "Yogi Bear's Jellystone Park Camp-Resorts". He had a long career in the corporate world and is now a member of the Hagerstown/Washington County Chamber of Commerce.
Jerome Leonard: He is the owner of the Taylor-Leonard Corporation. They offer "Risk Management Solutions for Your Business" and also shill for Pre-Paid Legal Services.
OK. Let's review. MDCALA is "a nonprofit, nonpartisan grassroots watchdog organization dedicated to educating the public about the costs and consequences of lawsuit abuse and ensuring that our legal system is used for justice, not greed." They don't tell you what lawsuit abuse is, and don't list their board of directors.
By digging I found out that at various times their board has consisted of a D.C. lobbyist who created grassroots campaigns, a doctor and "activist" who has been sued for malpractice, the CEO of a failed insurer who would "go wherever the money's green", an attorney who gets paid to work with business and industry on conflict resolution, and a guy who sells risk management and prepaid legal services.
Do you think these guys have an agenda? I don't see one single private citizen on that list without an ax to grind. I do see a list of folks with ties to business and insurance that are in one way or another acting out of economic self-interest. So why the cloak and dagger? MDCALA should admit who they are and stop claiming that it is a "grassroots organization."
I am a Maryland trial lawyer who earns a living by representing injury victims at Miller & Zois, LLC.  I would be suspicious of any group that seems to conceal its leaders and true agenda. When you get your information about tort reform, make sure you know where that information is coming from.