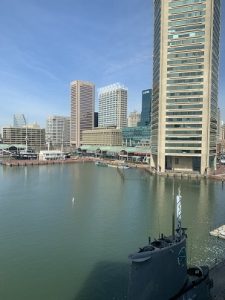 The Daily Record reports that ethical complaints made against all Maryland lawyers dropped 24 percent in the last six months of 2008 as opposed to the same period in the preceding year.
More specifically, complaints against Maryland personal injury lawyers dropped from 48 the year before to 37 for 2008.
That is refreshing to see. I am a big proponent of continuing legal education and participation in professional associations because I think raising the skill level of the plaintiff's bar is good for our profession and our clients. I think every Maryland personal injury lawyer should be a member of the Maryland Association for Justice, and should regularly attend continuing education programs.
Hopefully, the recent drop in ethical complaints is a trend that will continue. Even though the article points out that those numbers are preliminary results, I think this is a good sign.  The cynical view would be that enforcement is down.  Could that be it?  It could?  But I don't think so.
2019 Update and Statistics
Looking at the 2018 statistics, things are still going in the right direction.
The number of licensed attorneys in Maryland increased slightly from 39,890 to 40,300.
Still, Bar Counsel received 1,802 complaints.  Is this too many?  It is.  But it is still the lowest number of complaints filed against Maryland attorneys in the last ten years.
Most of the complaints against lawyers are not meritorious.  They are dismissed by Bar Counsel because even if true; they do not rise to the level of a complaint to be investigated.  Just because the lawyer acted like a complete jerk is not a reason for an investigation.  Bar Counsel conducted a further investigation in 254 cases where the allegations on their face were a legitimate cause for concern.
The number of sanctioned lawyers dropped from 93 to 65.  This is good, the 10-year average is 82 per year.
Twenty suspensions were issued in 2018.  The ten-year average is 20.6.  There were 26 disbarments and 16 reprimands.
My Take
Professionals think their profession is special.  Accountants are like this.  Lawyers are like that. As a breed, lawyers are the worst.  So many live through their identity as a lawyer.  That's not me.  I think people are basically the same.  I don't think lawyers are any more or less ethical than anyone else.
So, ultimately, you can teach ethics until you are blue in the face and you will still have bad lawyers.  You will never get rid of bad lawyers just like you will never get rid of bad plumbers.  The key is not getting better lawyers or teaching them to do the right thing.  The key is finding the bad ones and getting rid of them.
Some 2019 Bad Lawyers
These are lawyers that have been excused from being lawyers in 2019:
The common thread in these stories is not lawyers making mistakes.  This is why we have malpractice insurance. Even good lawyers make mistakes.  But criminal conduct or dishonesty is a whole different matter.