Over 600 Paraquat lawsuits have been filed around the U.S. by farmworkers and others who developed Parkinson's disease from exposure to the herbicide Paraquat (grameoxone).
These lawsuits are based on a body of scientific evidence showing that prolonged exposure to paraquat is linked to early-onset Parkinson's disease in adults.
Our Paraquat lawyers are very enthusiastic about these lawsuits.  We believe the Paraquat lawsuits have a high likelihood of success at trial and this will ultimately lead to high settlement amounts for victims.
Paraquat Class Action
As of November 15, 2021, there are over 600 Paraquat lawsuits in the ML class action.
The Paraquat MDL has a chance of growing larger than our Paraquat lawyers expected after a new study from France in September 2021. This study found that Paraquat exposure during pregnancy can cause similar neurological damage to unborn fetuses.
Call a Paraquat Lawyer Today
Our lawyers are handling Paraquat lawsuit for Parkinson's disease patients.  If you have a potential claim, do not sleep on your rights.  There are deadlines to file a lawsuit. The statute of limitations can be confusing in the Paraquat class action.  Let us help you. Call our attorneys today at 800-553-8082.  The consultation is free and our lawyers are paid nothing unless there is a verdict or settlement compensation payout for you.
History of Paraquat 
Paraquat is a powerful chemical that is used as a commercial-grade herbicide in the agriculture industry. Paraquat is an extremely dangerous and toxic chemical that is well known to cause death if ingested. This toxicity has prompted most of the developed world to flat out ban the use of paraquat.
Paraquat Banned Elsewhere But Not in U.S.
The use of paraquat of illegal in over 35 countries, including all of Europe. China and the U.S. are the only major countries that have not banned paraquat. In the U.S., paraquat can be purchased and used by farmers with a commercial applicator's license. Despite a push to change this, the EPA re-approved the authorized use of paraquat by commercial farmers in the U.S. in September 2021.
Parkinson's Disease and Paraquat
Over the last 10 years, a growing wave of scientific studies and medical research have shown that extended exposure to paraquat can lead to the development of early onset Parkinson's Disease. Parkinson's is a debilitating neurologic condition that causes the brain to lose control over body movements.
Paraquat Parkinson's Medical Studies
The first reported studies suggesting a causal link between early Parkinson's and occupational paraquat exposure were published in 2009 and 2011. The 2011 study found that agriculture workers with 10 years or more of paraquat exposure were nearly three times more likely to develop Parkinson's disease compared with a control group.
The results of this study were followed by a number of other studies and reports finding a clear connection between chronic Paraquat exposure and Parkinson's disease. According to Dorsey Ray, professor of neurology at the Center for Human Experimental Therapeutics at the University of Rochester in New York, the "evidence linking paraquat to Parkinson's disease is probably the strongest of any pesticide commonly used."
These initial reports were followed by a stream of more definitive studies that were published in numerous medical journals. All the studies research similar findings and established a conclusive link between prolonged exposure to paraquat (mostly in farm workers and people who lived near farms) and abnormally high rates of early Parkinson's disease.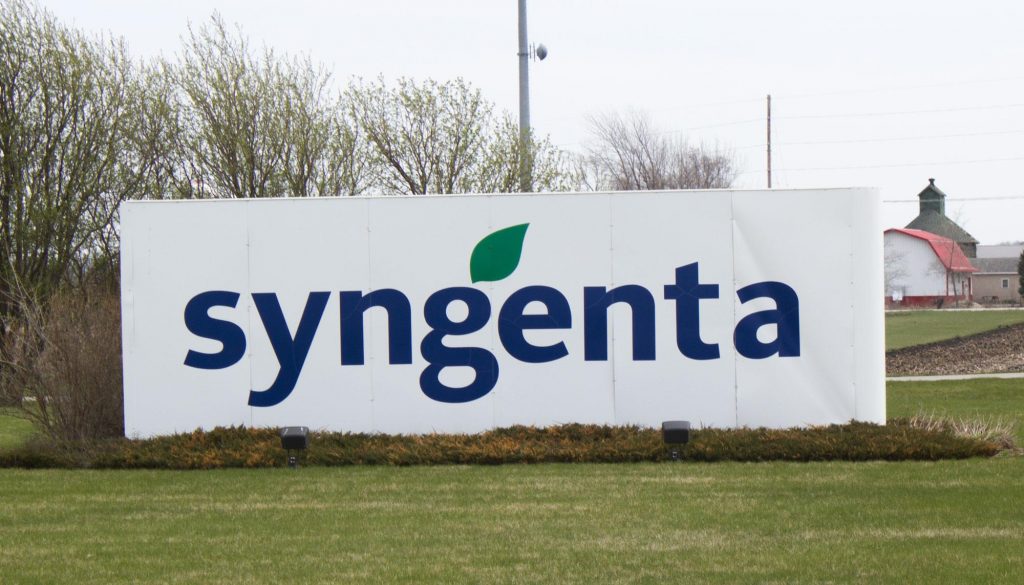 The strength of the evidence linking Paraquat exposure to Parkinson's disease has led to a wave of Paraquat lawsuits against the manufacturer of paraquat (Sygenta) and other companies. The lawsuits are being brought by farmers and individuals who lived near farms where paraquat was regularly used.
French Study – Paraquat to Prenatal Health Defects
Until recently, all of the scientific evidence linking paraquat to Parkinson's disease has been focused on adults. In September 2021, however, the medical journal Chemosphere published the results of a French study that examined the impact of paraquat exposure in pregnant women.
The study exposed pregnant mice to high concentrations of paraquat designed to simulate the type of exposure experienced by pregnant women who live near or work on farms. After exposing the pregnant mice to paraquat, the researchers performed genetic testing on the pregnant mice and their fetuses to identify modifications in gene expressions that are known to indicate neurologic damage.
The genetic testing found that exposure to paraquat causes clear alterations in the developing brains of unborn mice. In fact, the specific type of genetic alterations that the research found was very similar to the genetic changes seen in Parkinson's disease patients:
The data suggest an alteration in the mitochondrial function following Paraquat exposure, which is reminiscent of the pathological process leading to Parkinson's disease … Based on previous toxicological knowledge and our observations, (Paraquat) may directly alter the mitochondrial function and the redox status in neurons, during fetal and early post-natal life, as it does in adult brain to induce Parkinson disease
The study concluded that paraquat exposure during pregnancy can cause neurodevelopmental defects in a developing fetus that are genetically similar to Parkinson's disease. This marks the first evidence linking paraquat exposure to prenatal developmental defects.
Impact on Paraquat Lawsuits
The evidence linking exposure to paraquat during pregnancy to a very specific type of neurologic birth defect comes just as the paraquat litigation is begging to gain momentum. Earlier this year all of the paraquat cases in federal courts were consolidated into a new "class action" MDL in the Southern District of Illinois.
There are now nearly 300 plaintiffs in the Paraquat MDL in Illinois as of September 2021.
The primary defendants in the Paraquat lawsuits are Syngenta (a Swiss agrichemical company) and Chevron Phillips Chemical Co. (a subsidiary of Chevron Corp.). Syngenta is the manufacturer of Paraquat and Chevron Phillips Chemical had a license to make and sell Paraquat products in the U.S. under the brand name Gramoxone.
So far, all paraquat lawsuits have been filed by adults. This new study may open the door to birth injury claims on behalf of children born with the type of neurologic condition described by the French researchers.
How Do You File a Paraquat Lawsuit?
If you worked on a farm or lived near a farm where Paraquat (Gramoxone) was regularly used, and you have been diagnosed with Parkinson's disease, you may file a Paraquat lawsuit and receive financial compensation. Call our Paraquat lawyers today for a free consultation at 800-553-8082.