Hot of the presses is a new "study" on "Tort Liability Costs for Small Business" from the U.S. Chamber of Commerce's tort reform propaganda ministry, the dubiously named "Institute for Legal Reform."
Your Sources Matter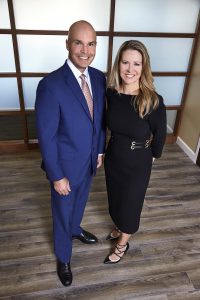 This report wears the sheep's clothing of objectivity, but an examination of the sources and methods it uses reveals the wolf beneath. Consider this:
In a separate survey of small business executives in Maryland, 91% indicated that lawsuits filed against corporations are hurting Maryland's business climate. Nearly six in 10 respondents to that survey said they have increased their costs, reduced services, or changed products they offer. Fourteen percent said they even considered closing their business as a result of a lawsuit.
The source? A survey commissioned by Maryland Citizens Against Lawsuit Abuse and the National Federation of Independent Businesses.
Seriously? That is as credible as citing a survey of cows to support the conclusion that steak is a threat. A biased report from the U.S. Chamber trying to appear objective by citing "independent" sources like a poll by MDCALA. Luckily for the Chamber, in an era defined by the 10-second sound bite, most consumers will never read the footnotes or ask if the sources used are credible.
You Know I Am Biased
I try to be pretty upfront about the fact that I obviously have my own biases that I bring to the table on these issues. Otherwise, nothing I say about it could be taken credibly. That is a big part of the problem I have with "studies" like this. There is never any acknowledgment of the inherent bias presented by the source.
I am not surprised that a report sponsored by the largest business group in the United States concludes that lawsuits against businesses are bad. Considering the source, no other conclusion was possible.
2019 Updated Thoughts
At the bottom of this article on tort reform in 2019 is the suggestion that religious conservatives oppose caps on damages in wrongful death cases.  I have never heard this before and I do not think it is generally true.  But it is an interesting idea.  I remember the idea that evangelicals would break with Republicans over global warming, which actually makes a lot of sense.  But that has never come to pass and the issue has gone to the back burner.
Tort reform is quiet in 2019, but there are still movements in some states.  Two of our biggest states, Florida and California, have laws that have pretty much destroyed typical medical malpractice wrongful death cases because those states have caps on economic damages.  Malpractice cases in New York are unattractive to plaintiffs' lawyers because of the Draconian caps on attorneys' fees that result in many meritorious cases never finding a lawyer. Now Texas is looking at tort reform and $1 million cap.  The governor and the Florida Supreme Court will certainly be on board.  The question is what the Florida legislature will do.  The House is in and they have already passed a bill.  The Senate seems less sure.
The sky is always falling but malpractice premiums are not going up.