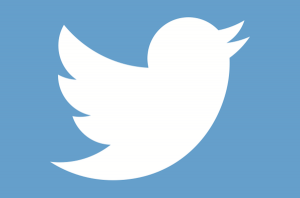 In the last few years, the use of social media has increasingly become an issue in the legal field. We are seeing social media being used as evidence in civil and criminal trials. There have been recent Maryland appellate opinions on how to admit evidence of social media use.
Social media is a good place for juror conduct that completely screws up a trial. In the good ole days, jurors who communicated inappropriately during a trial did so verbally.  Of course, this was hard to trace and prove.  Improper verbal communications could lead to a mistrial.  But it was so hard to make this case from an evidentiary standpoint.   You needed live testimony from witnesses.  With social media, you can just wave the tweets and posts in front of the judge.
There have also been cases involving social media use by jurors. Here in Baltimore, there was an issue in the sensational Sheila Dixon trial about jurors becoming Facebook "friends" with one another. It has now become commonplace for jurors to be instructed that they are not to discuss their jury service on social media during the trial.
Tracking Jurors on Social Media
Here's at least one tip for lawyers concerned about jurors using social media: there is a way to at least try to see if there are jurors or potential jurors using Twitter from the courthouse. Bing (Microsoft's answer to Google) has a Twitter Maps feature that allows you to type in any address, and it will show you the location of any Tweets that have recently been made in the vicinity, as long as the user has geolocation enabled. Just go to Bing Maps, type in the address, click on Map Apps, and select Twitter. Voila!
For example, I just saw a Tweet made a block from the Circuit Court for Baltimore City asking "Is there snoring allowed in the courtroom?" I bet that's not somebody you want on your jury, right? I'm not sure exactly how useful of a tool this will be, but it's certainly interesting to play with.
I want to make sure I'm up to speed on all of this.  If attorneys and judges are not well versed in the workings of the internet and social media, managing the risks of juror misconduct can be a daunting task. 7Link to the text of the note Faced with alleged misconduct, attorneys and judges need to know how to deal with determining [*7] whether misconduct has occurred and ultimately determining whether any misconduct is prejudicial.
Mark Twain thought our jury system imposed a "ban upon intelligence and honesty."  And this was before the days of tweets, emails, Google, blogs, and texts.